York is up there as one of my favourite cities in the UK. This place isn't just steeped in history, it's positively swimming in it. Nearly every building is old and quaint and lovely, the inner city is surrounded like by a giant stone wall, there's ghost tours, there's people dressed as Vikings, there's tea shops where the staff wear frilly aprons and pubs that seem as old as time itself. Stepping into York is like stepping back in time.
This was my second time visiting and we returned to some old favourites as well as discovering new ones. Here's my guide to some of the best that York has to offer!
Marvel at The Minster
The cathedral is nothing short of absolutely, utterly spectacular. As you enter the huge building you'll find yourself staring up with wonder at the ceiling towering above you, marvelling at just how incredible humans are to make something so beautiful and wondering how on Earth people so long ago managed to build something of this magnitude with no modern machinery.
In fact, it took them 400 years to complete and it's no wonder. Every nook, every cranny is embellished with beautiful carvings. We drifted around with wide eyes and hushed footsteps for nearly 2 hours! Entry is £10 for adults and is valid for 12 months.
Wander The Shambles
Tiny, rickety buildings lining even tinier streets. The Shambles are as close as you'll get to stepping back into medieval times. Come here for good coffee, markets and shopping for edibles. Artisan pie shops and old fashioned sweets are popular in here.
Learn About Jorvik
This was probably the most touristy thing we did in York and whilst I wasn't expecting much from the Viking Centre I ended up being pleasantly surprised. Rather than shuffle around yet another attraction reading info boards and watching film clips they take a modern approach to re-telling history in the form of a sit-on ride which takes you through a replicated Viking town. It was incredibly interesting with some impressive animatronics… if a little scary at times the way they watch you!
Feast at House of Trembling Madness
As a massive Tolkien nerd and self-confessed Hobbit wannabe, House of Trembling Madness is like walking into a little fantasy land for myself. An ancient, tiny pub located inconspicuously above a shop, Trembling Madness dates back to an astonishing 1180ad! You'll enter to find a tiny space with an off-kilter floor, smoke and soot hanging in the air from burning candles, animal heads on the walls and furs on the benches.
It's just glorious. Everyone huddles around dark wooden tables, drinking from goblets and tankards and feasting from wooden boards of medieval looking platters. The beer selection is extensive.
The Middle Earth vibe is felt by everyone I think on various levels. On our most recent visit people were merrily breaking out into song together, just as they would in The Shire! If you arrive to find no tables free, wait it out at the tiny bar: a few hours of eating, drinking and being merry here is not to be missed.
Walk The Wall
Because it's free and interesting, and it'll transport you to different parts of the city whilst giving you a king-of-the-castle view of inside and out. There's numerous entrances and exits along the way so you can hop on and off as you please.
Dine at Cote Brasserie
This is a lovely restaurant to dine at with a tasty French menu, delicious steak tartare and specialty Breton chicken.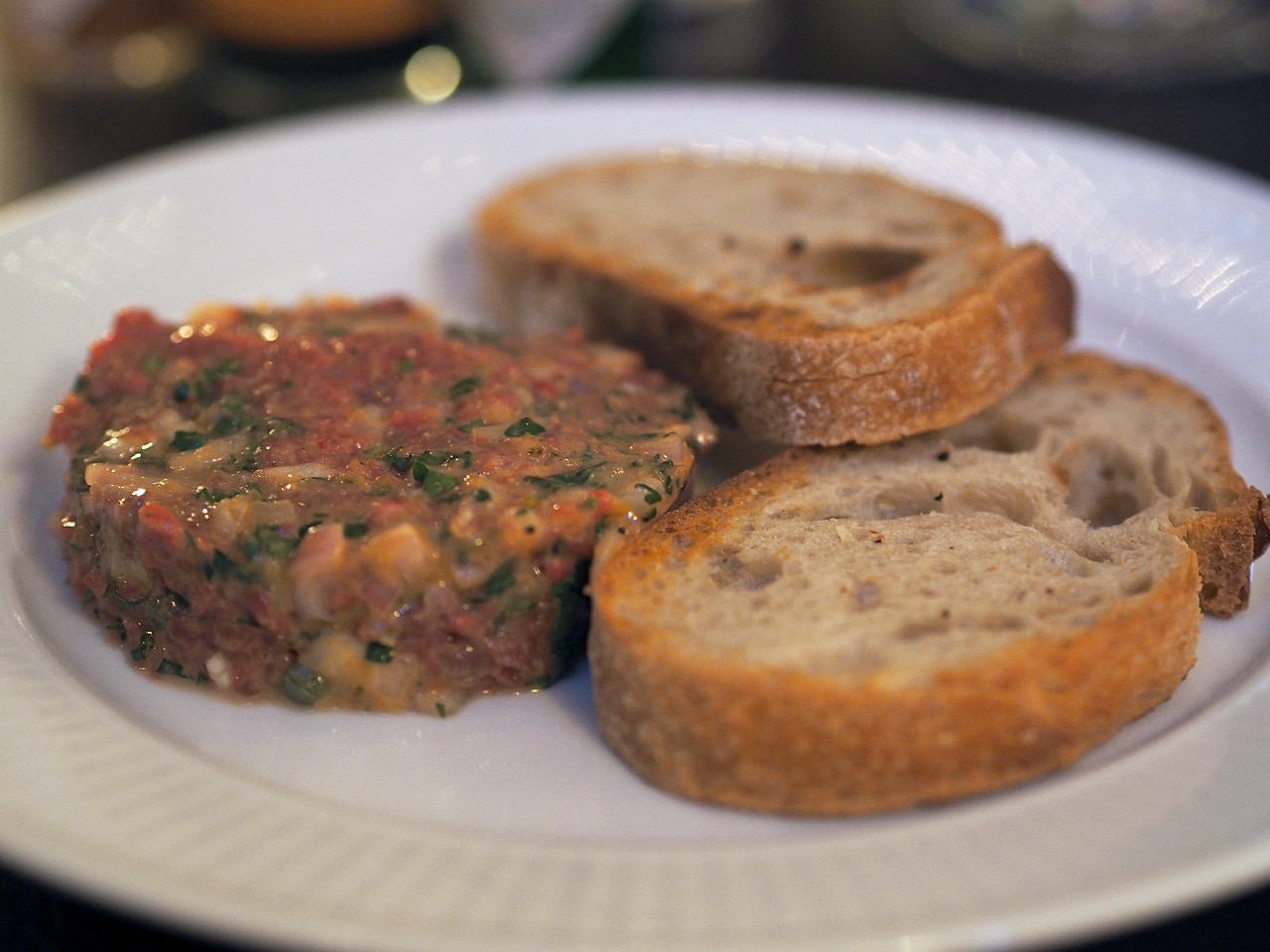 On booking we mentioned that it was my dad's birthday and were incredibly impressed at how much effort they went to make his evening special; he received a hand written birthday card signed by the entire team and a surprise dessert brought out whilst singing happy birthday. It was just lovely!
Find the Perfect Base
Last time I came to York we stayed in a hotel. This time we booked our own little place through Airbnb which was nestled away in a secluded estate just 10 minutes walk from the centre. It was a pristine town house which we really felt at home in, perfect for birthday celebrations.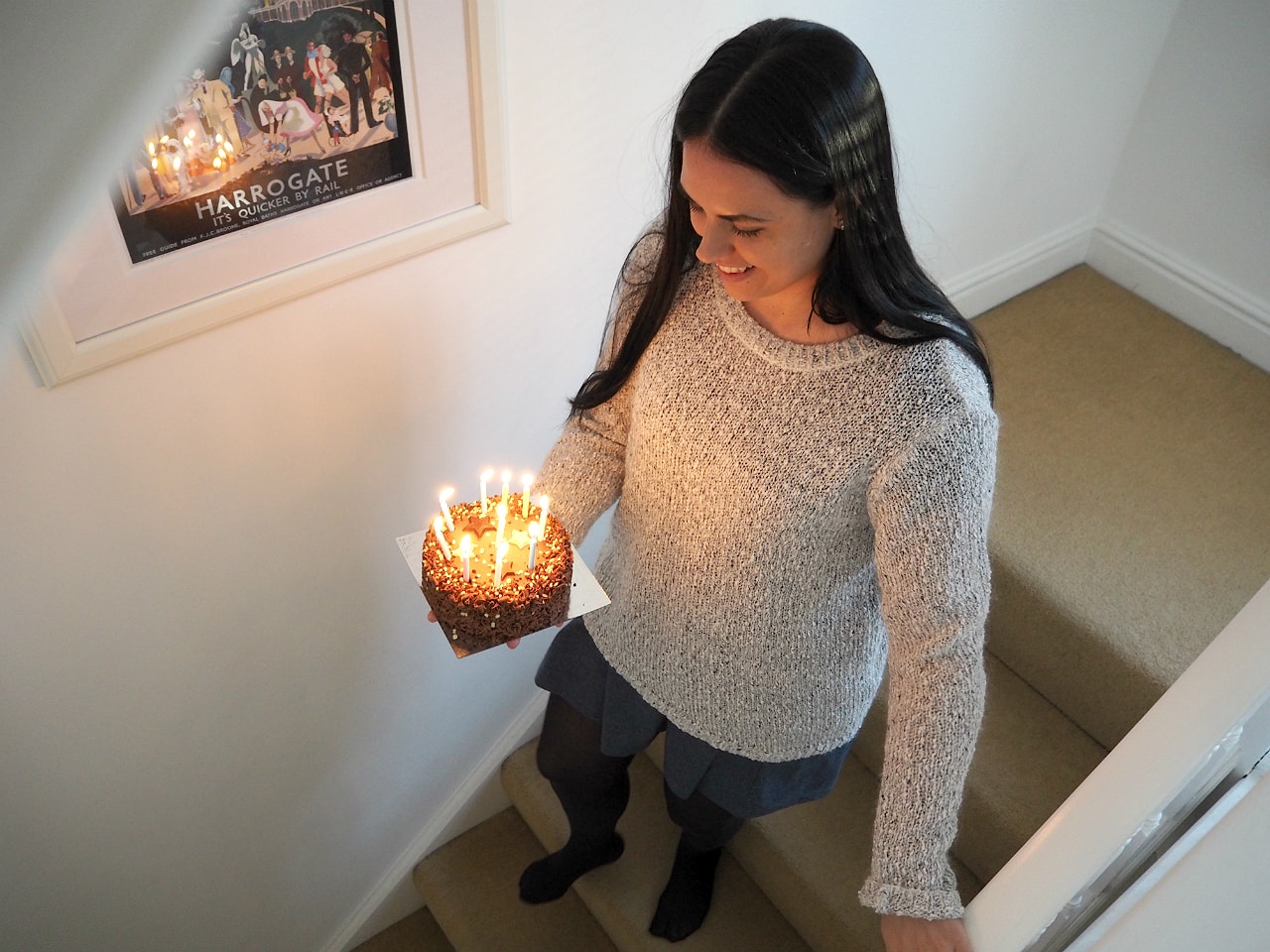 I wish York wasn't 3 hours away from where I live so I could visit more often. If only I could put York in my pocket and take it home with me!