A few years ago my mum started buying Q and I National Trust memberships. Whilst I do love a wonder around an old property, I still feel a bit *mature* owning membership cards… definitely not helped by the admin error on them which states that we're seniors!
We're always guaranteed to use them around this time of year however, and we recently took a trip to the Waddesdon Manor Christmas Fair which had been running for 3 weeks, we caught the last day to take my mum out for a birthday warm up before the big day later that week.
The last day of the fair on a beautiful crisp day which had followed a day of truly horrific weather resulted in a lot of crowds and our hearts sank as we saw the queue of people trailing back and back to get in. But fear not: with National Trust membership we were able to queue jump which was pretty awesome. My mum didn't miss the opportunity to remind me how great our membership cards were. Yes mother, I guess!
Waddesdon Manor and the grounds looked beautiful as always, and around the perimeter of the house, stretching all around the back in a semi circle, were dozens and dozens of wooden stalls filled with festive goodies to buy, eat, wear and drink.
As is (sadly) expected, edibles came at a premium and we paid a pricy £4 for a small cup of mulled wine, which turned out to be weak and lacking in flavour. Not like my mum's which usually comes heavily spiked with brandy.
Where the fair shone was in the selection of beautiful gifts and decorations, some with wonderful stories behind them. A stand that really caught my eye was the one selling dried fruit garlands that looked gorgeous and smelled even better. Best of all I found them to be very reasonably priced and I snapped up two lovely decorations for my Christmas tree at £4 each. I learned that the decorations are made by local prisoners which, once I got over the rather comical mental image of hardened men tying red ribbons around cinnamon sticks, I really liked the idea of. Rehabilitation and all that.
Like any good fair there are plenty of tasters kicking about. Nuggets of cheese were in abundance, and that is just fine by me. Among the usual suspects I discovered a new taste sensation: smoked goats cheese! It is delicious and will be perfect with crackers and figs over the festive period! Why is everything better smoked?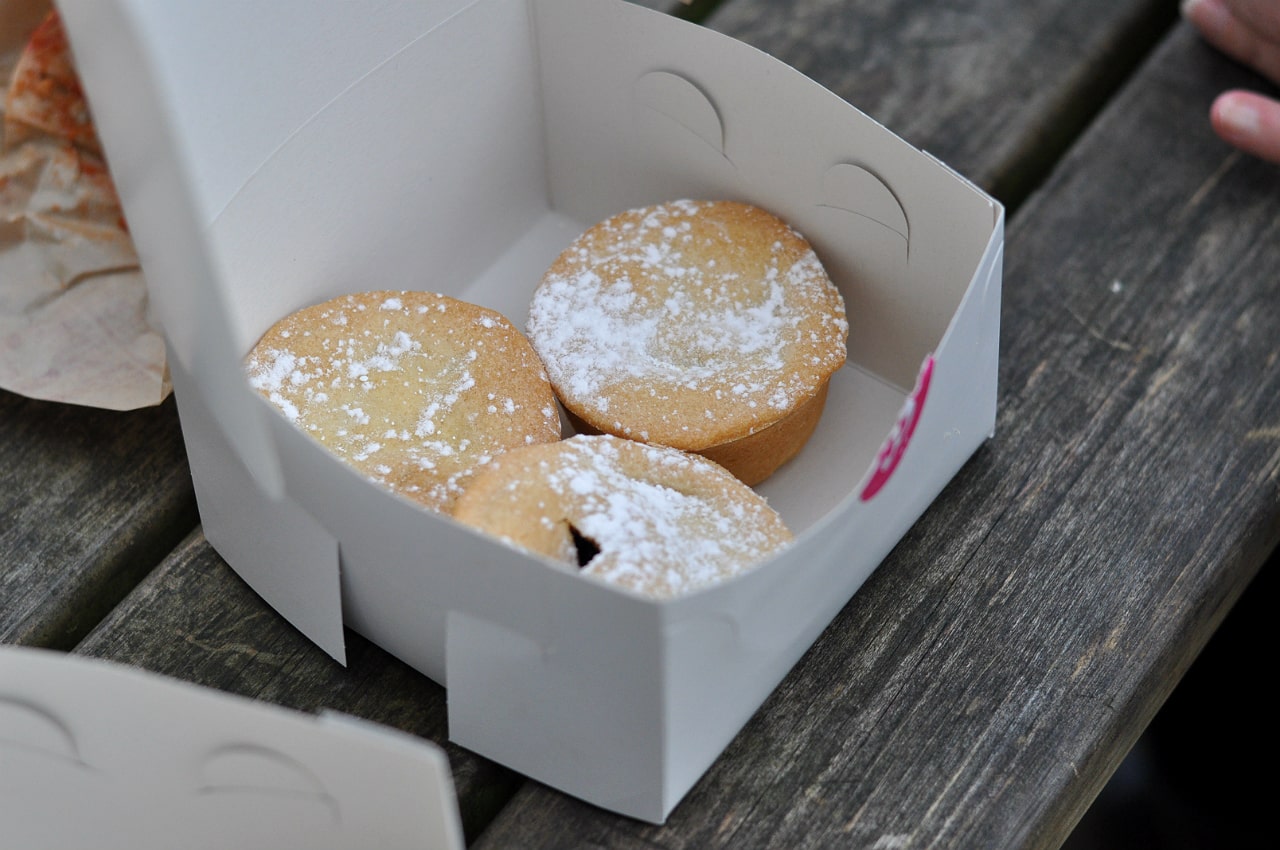 There's a great amount of mooching to be done whenever you visit Waddesdon, and the Christmas fair is particularly good for just that. Soon golden hour was appearing and as the sun set I was becoming very aware of just how cold my toes were. Time to catch a ride home.
Not a bad afternoon, National Trust!