Summer is so close I can almost taste it! Which got me in the mood to create something light, quick and easy for pre-BBQ snacks and picnics. This is classic Italian flavours wrapped up in a light puff pastry.
Tricolore Pastries
Makes 8
Half an avocado
1 raff tomato
1 plum tomato
1 small ball of salted mozzarella
a few sprigs of fresh basil
1 ready rolled sheet of puff pastry
1 egg
You can use any tomatoes you like, but I find the 'posher' types are much sweeter which works well for this recipe. Slice your tomatoes and avocado thinly and add to your pastry sheet, cut into 8 sections.
Tear mozzarella and layer on top. Sprinkle over the basil, finely chopped, and cracked black pepper.
cut lines into The half of the pastry which will fold over the filling. Seal the edges the beaten egg and crimp with a fork. Place in the oven at 180c for 12 minutes until light golden brown.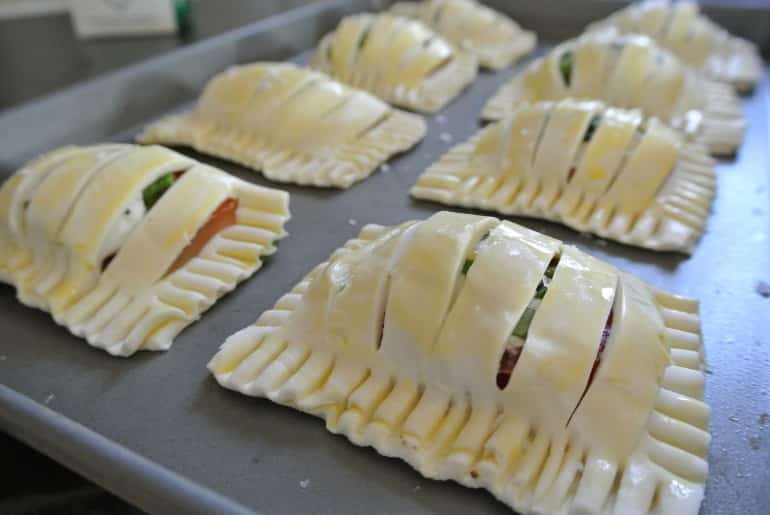 Great on a sunny day with a cold glass of white! You could also create one large pastry for an easy vegetarian meal.