It's been battle of The Swans recently on the blog! I've been doing something of a tour around the pubs in my local area with reviews; it's actually made me appreciate just how many incredible pubs there are in my corner of the world. Good British grub is one of my favourite genres of food… I feel it's good for the soul, y'know? There's something intensely comforting and familiar about it (who doesn't feel warm and fuzzy after a lovely roast?) and yes, whilst I'm one of those people who will happily guzzle gravy all year round, we can all agree that rich meats and starches taste all the better when darkness begins to creep in, like it's beginning to now. *sigh*
So there I was, invited to Swan number three, this one located in the beautiful village of Great Horwood and a pub I have driven past many times on my way to visit friends, but never before have I stopped in. Owners Graham and Gary welcomed us in and we were taken past various quirky nik naks and seated in the cosy dining area next to a warming display of candles.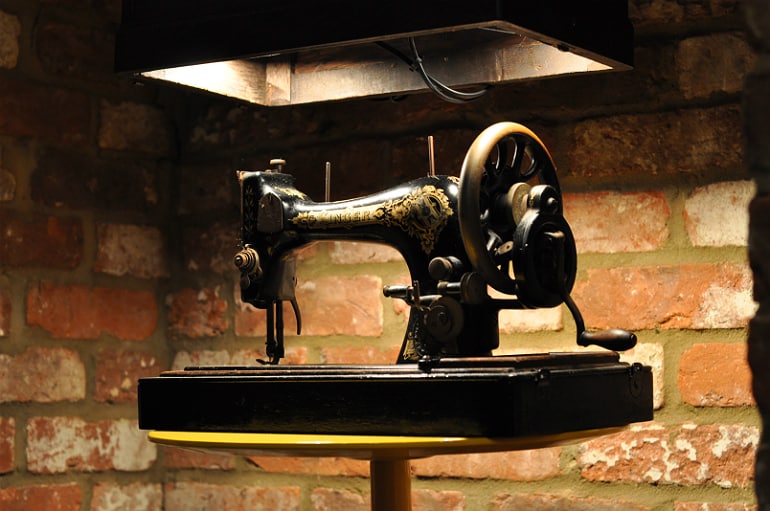 Peering out the window behind Q at the beautiful cottages I commented how lucky they are to have a country pub stumbling distance from their front doors. We nibbled on olives and perused the menu. It's becoming something of a habit that Q nabs the starter that I want as well! In this case, a lovely smoked duck breast. In the name of blogging and keeping it varied, I ordered the scallops with crayfish ravioli.
Generous portions… you know I like that! The duck was every bit as tasty as I'd hoped it would be, I of course insisted on getting a few bites! My starter was also very tasty with fresh, meaty scallops and al dente home made pasta. The filling inside the pasta was a little hard where it had been packed too tightly but overall a good dish.
The large portions continued into the mains and I felt somewhat intimidated by my lamb breast accompanied by three giant dollops of creamed potatoes. I mean, wow. If this isn't Winter food I don't know what is; super comforting, hearty and warming. Everything was perfectly cooked from the buttery soft lamb, to the tender asparagus and peas that have that satisfying pop. The gravy had a hint of mint which lifted the heavier flavours of the dish. Very, very tasty.
One dollop of mash tactically left behind so I could handle a dessert, I chose a fruity number in the form of a citrus tart.
(Check out how quickly the light has faded; Winter is coming I tell you!) This was the perfect choice after such a heavyweight main with a well balanced sweet and zingy filling topped with fresh raspberries. Whilst it was quite an unclean presentation, those were flecks of candied citrus peel scattered about the dish which added a lovely chewy element.
…Although once again I found myself somewhat envious of Q's choice. He went for a simple affogato which is a shot of espresso poured over a ball of dairy ice cream. Oh wow was it delicious! It all melts together to create a beautiful, refreshing dessert that's rich and creamy and light all at once. Must make this at home!
I have to say The Swan in Great Horwood surpassed our expectations. I didn't realise such a good quality pub was hiding away in this village. The meal was well paced and the atmosphere was very chilled, a top place for a feast this coming Winter! I know I'll be back.
Disclosure: our meal was complimentary. As always all thoughts are my own.