I've gone through a bit of a love affair with dough making this week. This is an easy peasy dough recipe courtesy of Jamie Oliver for delicious pizza bases.
Homemade Pizza
Pizza base:
1kg '00' flour
1tsp fine salt
2x 7g dried yeast sachets
1tbsp caster sugar
4tbsp extra virgin olive oil
650ml lukewarm water
This dough will make 4 large pizzas. I needed 2 pizzas so froze the rest for another time. Alternatively you can just halve the ingredients.
Tomato base & toppings:
1 can of chopped tomatoes
1/2 tube of double concentrate tomato puree
1tbsp oregano
1 garlic clove
1 yellow pepper
half a green pepper
1 beef tomato
1 ball of mozzarella
1 chicken breast, roasted & torn into bitesize strips
Fresh basil leaves
For the base ensure you use '00' or strong bread flour, this has a higher gluten content which means your dough will be nice and elastic. In a jug add the yeast, sugar & olive oil to the luke warm water. It's important the water isn't too cold or the yeast won't activate, but not too hot that you kill it! Leave this mixture to sit whilst you sieve the flour & salt into a bowl. Create a well in the middle and pour the yeast mixture in a little at a time, stirring a little flour into the well at a time. Once you have a combined dough knead it until it is a smooth ball.
Place the dough into a bowl, cover with a damp cloth and leave to rise for an hour in a warm place (airing cupboard works a treat!)
Whilst the dough is proving make the tomato base and grill the peppers.
Cut the peppers into strips and add to a baking tray with a good glug of olive oil, seasoning, 1 tablespoon of balsamic vinegar and a sprinkle of oregano. Roast for 25 minutes at 170c.
The tomato base is as easy as adding all the ingredients to a small pot and leaving to simmer for about 30 minutes. The trick is to let the sauce reduce until it's nice and thick: this makes the flavour stronger and prevents your pizza base from getting soggy.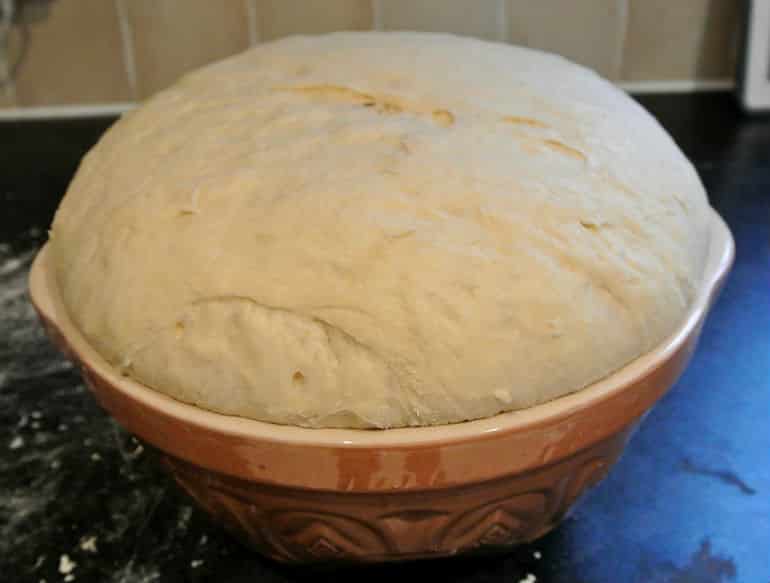 When an hour is up your dough should have doubled in size. Give it another knead to get the excess air out, then cut into four and roll out on a flour dusted surface and roll out until the pizza base is about 5mm thick. Spoon on your sauce and add the toppings.
Place your pizzas into the oven at 200c for 25 minutes. When you take them out, finish with the fresh basil leaves and a drizzle of olive oil.
Simple ingredients but big flavour! Goes great with this roasted red pepper ketchup too.