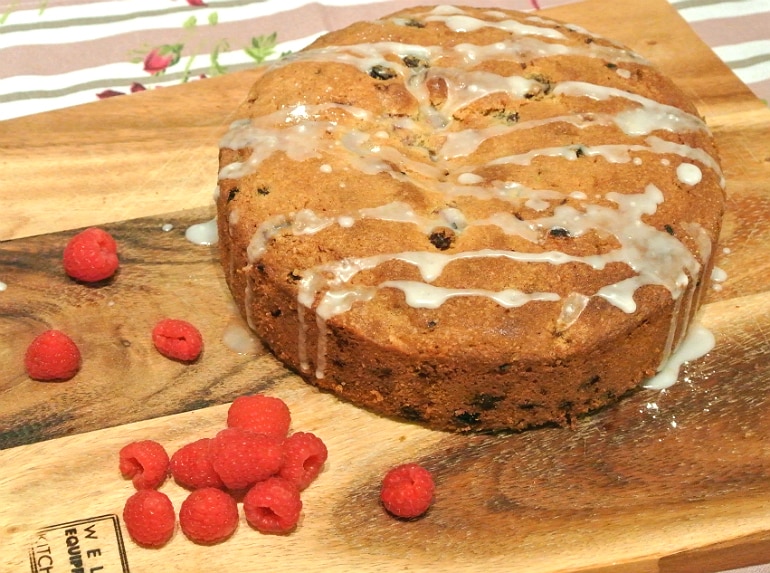 Here's a classic with a bit more fruitiness thrown in for good measure! Juicy raisins as well as a vibrant hit of fresh raspberries, delicious! I've used a mix of almond flour and regular flour in this recipe, as I love how ground almonds make cakes incredibly moist.
Raspberry & Raisin Cake
3 eggs
150g brown sugar
150g almond flour
100g self raising flour
200g softened butter
200g raisins
200g fresh raspberries
1 tsp baking powder
1 tbsp icing sugar & a splash of cold water.
Pre heat your oven to 170c and grease a spring form cake tin (about 20cm).
Cream the butter & sugar together until fluffy. Beat in one egg at a time. Using a wooden spoon, sift in the slef-raising flour & baking powder and mix in. Next add the almond flour. Fold in the raisins and raspberries, being careful not to break the raspberries too much. Add to your tin and bake for 50-60 minutes.
Once cooled drizzle your icing over for a little extra hint of sweetness.
Ooooh, put the kettle on!