I've often wondered what it would be like to own a little food place of my own. And every time I've daydreamed about it, not once have I imagined calling it anything quite as unique as 'Pillars of Hercules'. What a name!
We never would have found this place was it not for local knowledge; we came by on a recommendation and discovered this beautiful little farm shop nestled in the woods.
Outside there are strawberry fields and sheds and herb gardens and vegetable patches… it's all so very wholesome and idyllic! Inside is an organic, eco treasure trove of natural goodies.
A mango here costs just 80p. (80p!)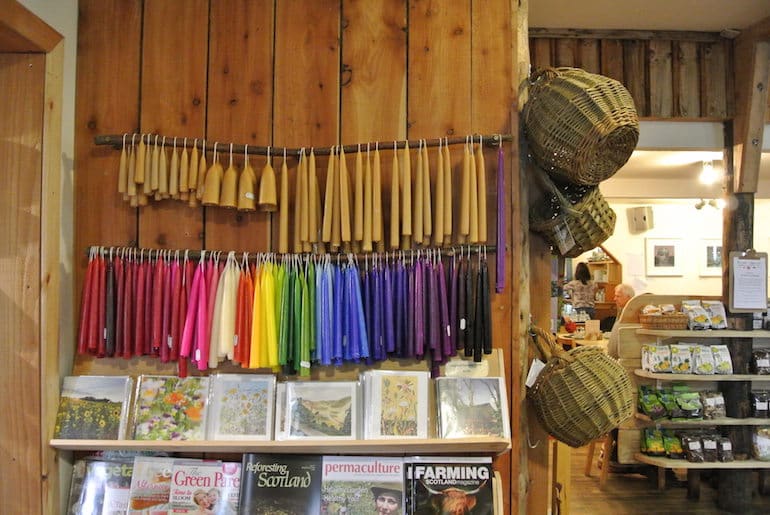 You rather quickly get the impression that you shouldn't discuss how you forgot to do the recycling or what meat you fancy for your roast dinner… the cafe is of course vegetarian.
Unsurprisingly mushrooms and cheese were key ingredients in our lunches, and bloody good ones at that. My hearty ploughmans with wonderful, exciting salads and thick triangles of mature cheddar just about held off the food envy as that behemoth of a mac n cheese arrived at the table. What a delicious charred crust it had on top! (My fork may have wondered).
The cake selection of rustic carrot cakes, hummingbird cakes, ginger loaves and Victoria sponges were irresistible and I cannot tell you how delicious that rich raspberry jam was.
Fuelled with good stuff and a sense of wanting to disappear into the woods and live permanently off-grid in a strawberry field, we took to the woods for a walk.
Before we knew it we were climbing… like, really climbing! And I was wishing I didn't have jeans on.
All forgotten when you get to the top of course. I wish so much that there were big hills and mountains here in Milton Keynes!
I think it was at this point in our Scottish trip that I really started to feel relaxed. Nature is absolutely, 100% good for your soul.