When you're known to not only like your food, but to write about it, there comes an expectation from everyone you know that you must have eaten absolutely everywhere. I always feel a pang of guilt as someone looks at me with disbelief that I've never eaten those fish and chips in Newcastle, or that donut from Devon.
I've not eaten everywhere guys, but it's on my list.
But the guilt is very much justified when Eat Street MK is a very local event right where I live. Apparently I love to make plans on the first Friday of every month because despite Eat Street MK running for a good year I've never been available to go. I think Sophie Etc and I simultaneously fell off our chairs when she messaged me (out of politeness at this stage) to ask if I was free this time… and I was!
Bring on (finally) the Friday night food feast.
The event runs from 5pm-10pm and is hugely popular; there's an eclectic mix of old and young, families and friends, those popping in for a quick bite after work and those looking to make a night of it. MK Biergarten have the pints flowing and a DJ has the music sorted. It's a great atmosphere!
Cheese life indeed my friend.
Baja Cantina
I arrived absolutely bloody ravenous after a tactical day of eating less to sample as much as I could at Eat Street MK. I looked around the intimate yet varied amount of vendors with painful indecision on where to eat first.
Q and I agreed that sharing a couple of tacos was a good starter. I chose the beef brisket tacos from Baja Cantina, incredibly juicy and sweet meat (grab a napkin) with all the usual fillings including some glorious pink pickled onions that really made those tacos pop.
Little Urban BBQ
Little Urban BBQ make big, f**k off ribs. There's not other way to describe it. They're perfect: tender, ultra moist, smoky and come soaked in a glorious sweet BBQ sauce. Carnivore's heaven. Probably my favourite food from the whole evening.
Sizzlers Mac Shack
Next we got stuck into the 'Piggy Back Mac' from Sizzlers which was a beautiful thing. Topped with sweet caramelised onions and bacon, it's a winning combo of rich savoury and sweet that'll have your fork finding the bottom of the pot in no time.
Q got tempted by one of their classic hot dogs too.
Good Times Cafe
I had a little bashful moment when giving my order I was asked for a name (because the perfect toastie takes a little time) and another lady on the grill piped up "That's Jo, Girl Eats World!"
After all that food I had eaten plus a couple of ciders I was feeling pretty full. But the cheesy action going on at Good Times Cafe lured me in and I just had to try one; their toasties sounded simple, hearty and everything that the beginnings of Autumn should encompass.
One four cheese and marmite toastie. Challenge accepted.
Complete cheese porn the way it oozes out. Just lovely.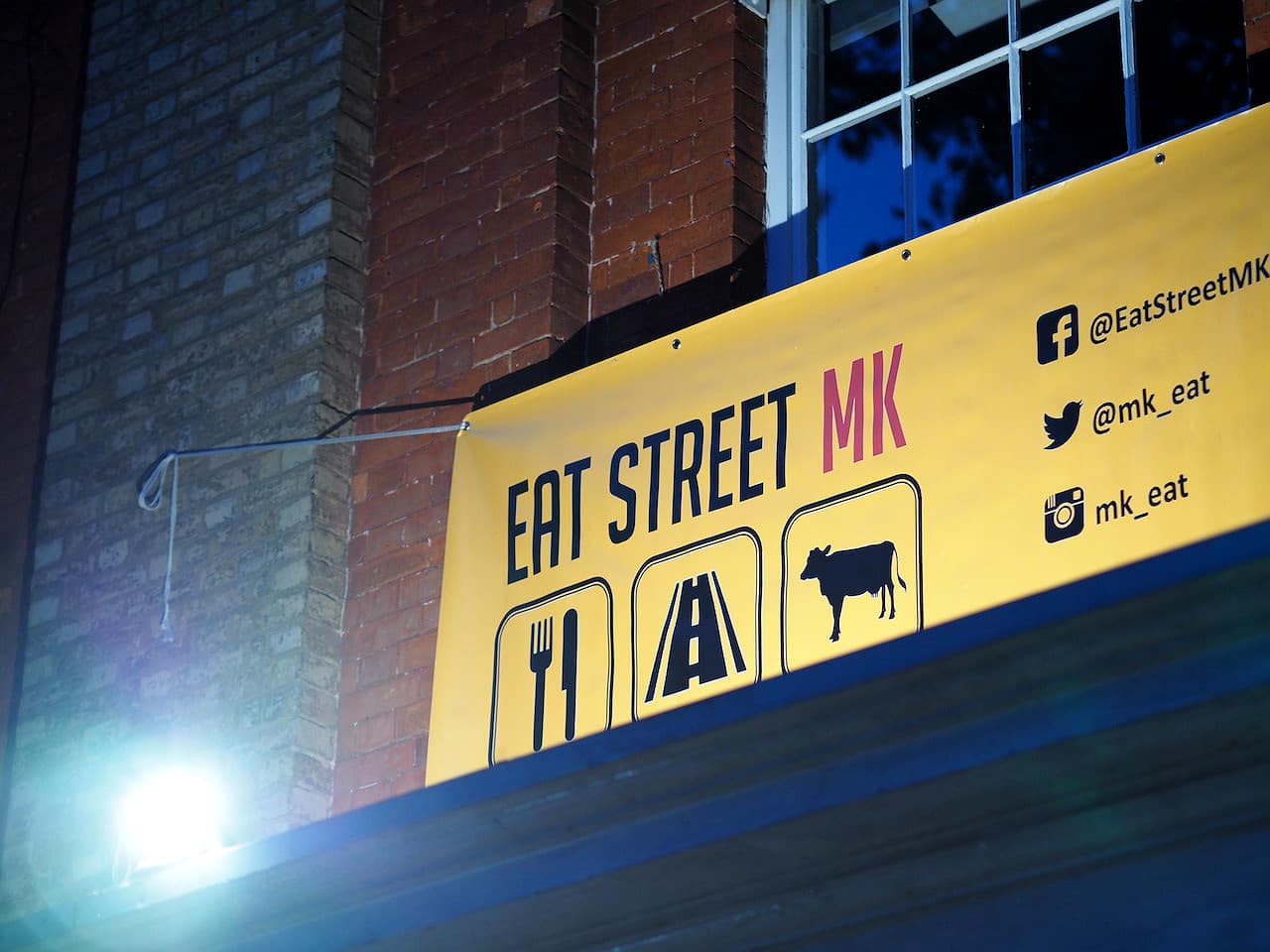 This is such a fun thing to do after work on a Friday; the perfect way to kick off your weekend! I was really impressed at how well run it is. There's plenty of seating, lots of card readers and for celiacs there is a great choice of gluten free options too. I really, really hope that I'm free for the next one!