What is it about preparing food outdoors that gets us all so excited? Camping, picnics, BBQs… it's all strangely satisfying, wouldn't you agree? It's funny how cooking becomes ten times more exciting the minute you step out your front door, despite doing exactly the same as you would on the hob at home. I guess it feels primal and novel, plus the outdoor surroundings are infinitely more stimulating than staring at your kitchen tiles!
My family seems to find any excuse to cook outdoors; for us the BBQ season runs from May through to October! Needless to say after a long Winter we were craving some al fresco dining. So on Mothers day we whisked my mum off into the Malvern Hills for a picnic!
There are plenty of car parks in the hills that maintain a lovely and natural feel. We found a perfect spot underneath a quarry (mind your heads!) to set up for lunch.
Picnics aren't complete without an excessive selection of crisps, or bringing along every possible alcoholic beverage because, "You might fancy one."
With that in mind, I did very much fancy the bottle of Prosecco that got invited.
Camping stoves for Winter picnics are perfect. We huddled around it to keep warm and watched in anticipation of the sizzling sausages and onions that soaked up the fat in the pan. It's the simple things in life that count and in my experience, cooking food in the fat from other food is one of those things.
Warmed with a belly full of hot dogs we took to the Malverns to work off our lunch.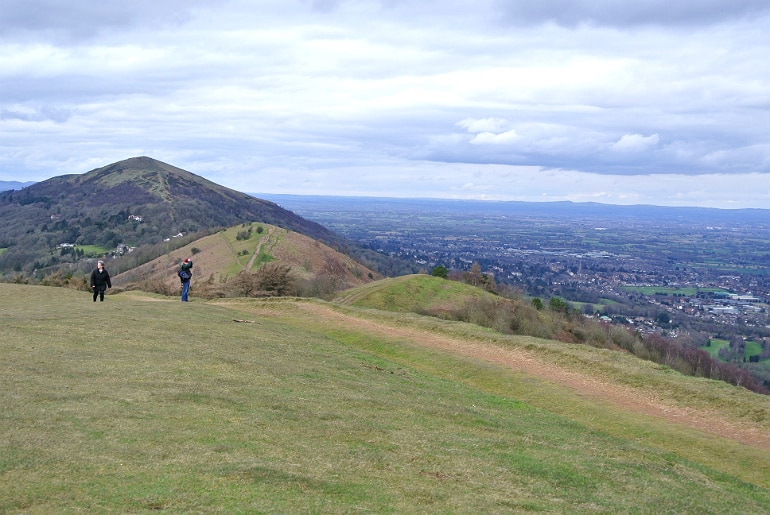 It's pretty steep in places so bring your sensible shoes! Once you get to the top you're rewarded with absolutely stunning views across the country below in all directions. You'll lose track of time staring out at the horizon. We hiked up and down the undulating hills, marvelling at the cyclists who were braving the mountainous inclines! If you're looking for a picnic spot with something to do after the Malverns really are ideal.
It was so much fun doing something different this Mother's day! It felt more personal than going through the motions of a restaurant meal out. A simple meal that will remain memorable. Long walks and good food meant the designated driver had a car full of snoozers on the way home!