It's my birthday in a few months, which prompted me to reminisce on my 21st birthday: the last one where I didn't mind getting older!
In true 21st birthday style my parents spoiled me and knowing me well they treated me to a day of incredible food at Raymond Blanc's Le Manoir Aux Quat'Saisons. We ate 10 incredible courses that I've remembered fondly as the best food I've eaten ever since. It was the first time I saw food as true artwork- just check out these little masterpieces.
Slate of amuse-bouche.
Pointy sour dough bread.
Tartare of tuna with Japanese savoury custard.
Confit of duck liver, pineapple and vanilla chutney.
Loch Duart salmon, English braeburn apple, organic honey & cider jelly.
Roasted winter vegetables. Essence of red wine.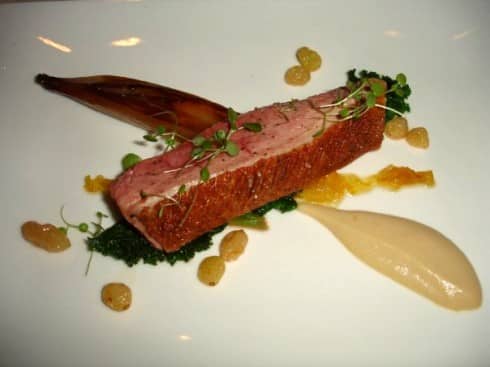 Roasted Gressingham duck breast, confit of yuzu fruit, jasmine tea and raisin sauce, onion puree.
Kaffir lime leaf and coconut tapioca, passion fruit & banana sorbet.
Le Manoir tiramisu.
Valrhona 72% chocolate mousse, lemon butter scotch sauce, almond milk crème glacee.
Assortment of after dinner chocolates.
Absolutely spectacular. Now, I wonder if I can convince my lovely dad to take us back there for my 25th?