I sometimes think it feels as though every Brit has some kind of tie to Cyprus; whether they've been themselves or know someone (who knows someone) who has moved out there. I first visited Cyprus when I was 13 years old and my parents loved it so much that we returned every year until I was all grown up and flew the nest. My parents continued to visit, toying with the idea of joining those people who've made the move to live there.
For its popularity with us Brits (and in recent years, the Russians) it is undeniably a commercialised destination which unfortunately means its fair share of Irish pubs, sports bars and A-boards for roast dinners. *sigh*
Revisiting Cyprus this Summer, with a lucky last-minute holiday and whopping 12 year gap since my last visit there, I found myself analysing the destination, comparing every experience with the memories from my childhood. Things were certainly different; the gift shops that had once made me light up with excitement now looked tacky and uninspiring. The five-star hotel I had dreamed of staying in now looked generic.
I asked myself whether Cyprus was a worthy destination for travellers and holiday makers wishing for a more authentic experience of the countries they're visiting. Was it just a tourist trap for stereotypical Brits abroad; should it be bypassed? Ultimately, my answer is no. Not at all. It is a fantastic holiday destination, if you can overlook Pat and Ian eating their roast by the beach there is a beautiful Cypriot experience to be had.
Eat The Local Dishes
I was always going to say this first, wasn't I? It can be hard to get away from laminated menus and sides of chips, chips, chips in the restaurants. But whilst each restaurant (keen to remain appealing to all) has its page of British beige, you'll also find the wonderful local Cypriot dishes which you absolutely, categorically must try:
Stifado: a beef and onion stew served in a red wine sauce.
Kleftiko: slow cooked, ultra tender lamb shank marinated in garlic, lemon and herbs.
Afelia: pork cooked with red wine and coriander seed.
Sheftalia: lamb and pork sausage wrapped in caul fat and often served with a pita.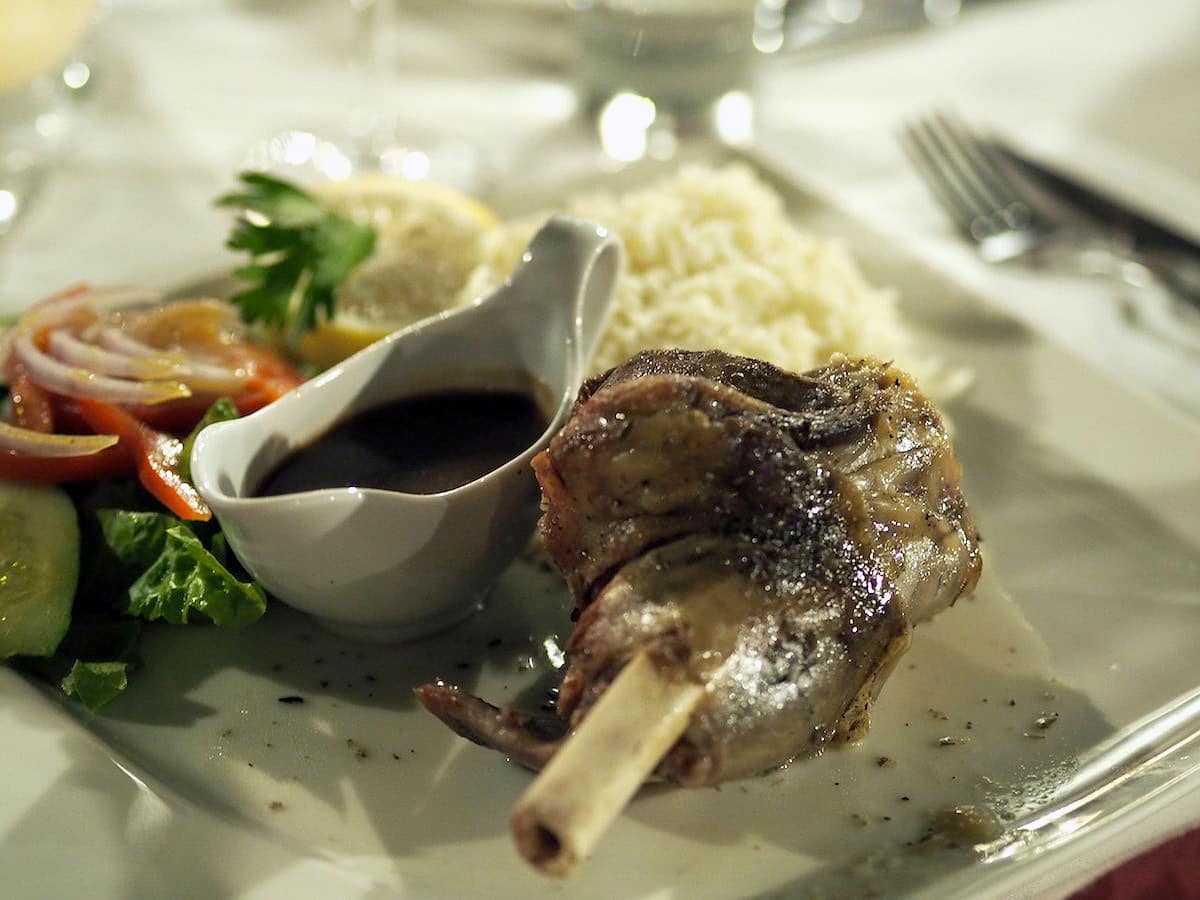 Cypriots love their red meat! Kleftiko is my absolute favourite for how meltingly tender the lamb becomes after all that slow cooking. Rice features heavily with local dishes and is wonderful with rich, red wine sauces.
Visit Cantone
This brings me on to recommending one of my favourite restaurants in Cyprus, ever since I was a young girl and it stands the test of time! Cantone offer a fantastic, meaty menu of steaks and local dishes, and their Stiffado is to die for. You'll also dine under a beautiful terrace laden with bunches of grapes.
Chill Out on Lady's Mile
A long strip of golden sand, accessed via a salt plane with warm, shallow sea waters. A breeze rolls off the sea to keep you cool(er) and the military planes landing in the distance at the local RAF base offer unique entertainment whilst you catch some rays.
The beach is large enough that everyone spreads out and you can have your own space. Avoid weekends however, which is when everyone flocks!
Drive up to Platres
Up in the Troodos mountains, if you follow the winding roads through sandy yellow peaks and pine trees, nestled away are some stunning villages, one of the most beautiful being Platres.
Coffee in Cyprus is fantastic, that is if you're a real coffee lover and like it strong. The coffee in Platres always seems particularly good, as does the pace of life. Any one of the cafe's here with lovely verandas is a perfect way to soak up the mountain village atmosphere.
Drive Further, up to Kakopetria
Kakopetria is like stepping back in time. Up a steep, cobbled hill you'll find a sign directing you to the 'old village' and up here is where you'll find quaint and rickety tiny houses lining even tinier streets. Plants and flowers spring from every crevice, so that every crevice you'll want to photograph.
The locals areready for any visitors; you'll find the streets (they really are more like alleys) dotted not only with napping cats but lovely little stalls displaying freshly fruit picked from the nearby trees, homemade preserves, vials of perfumed rose water and packets of dried rose petals for tea.
A bag of beautiful apricots cost just one Euro.
For lunch I recommend a little guesthouse called 'Galini' which has a fantastic balcony towering over the woodland and river. The food is extremely basic but it's a brilliant spot for a budget meal that has very memorable surroundings. The owner is lovely as well; what she cannot say in English (and you cannot say in Greek) is conveyed with her smile.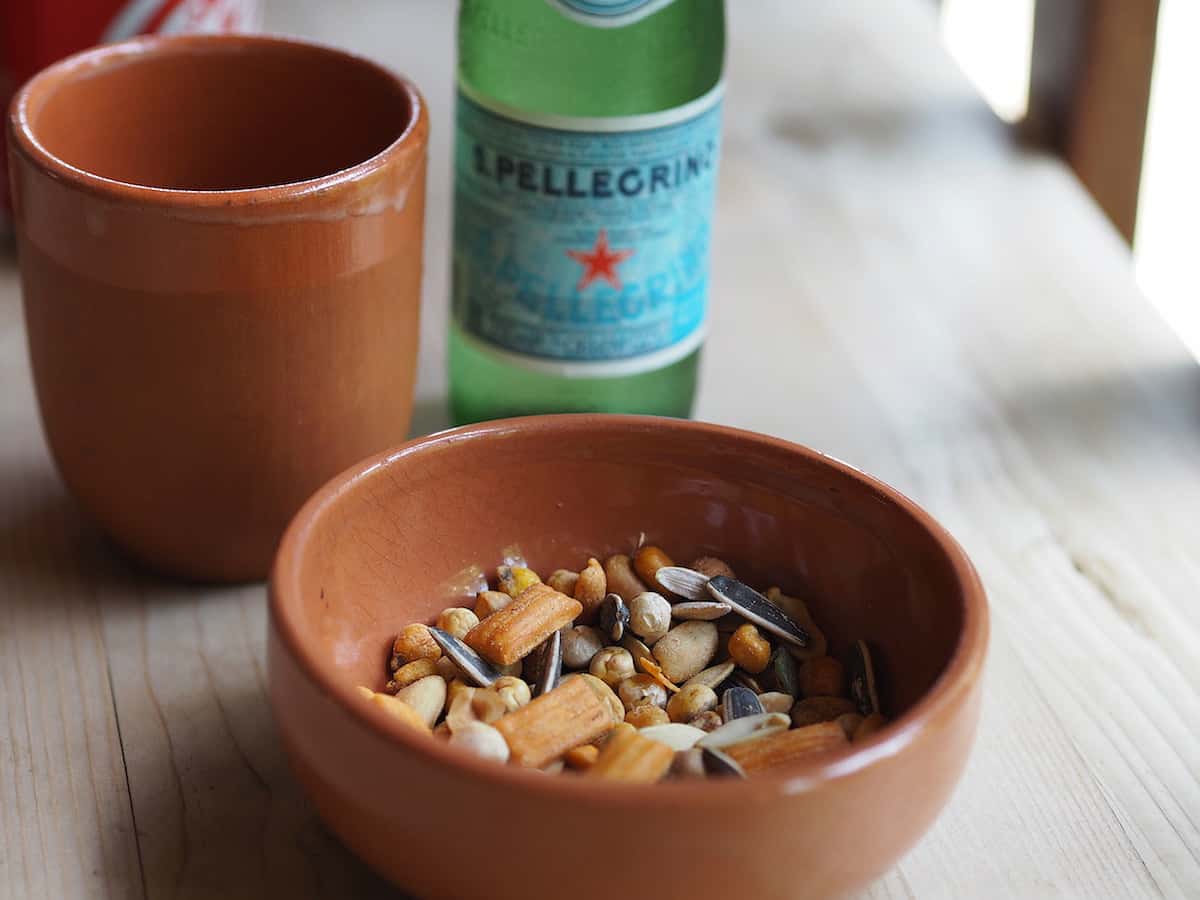 Indulge at The Marina
Limassol marina was completed in 2014 and has been designed to ooze a little luxury. From pristine seaside walkways, to yacht clubs and of course a very impressive line up of vessels floating in the water, this is where you come for high end shopping and no end of restaurants and bars.
A must is the Marina Roof bar. Arrive here in time to watch the sun set and watch golden hour melt with the blue lighting of the roof terrace.
When darkness falls, head down from the terrace and grab yourself a steak at The Steakhouse. The unauthentic name almost admits that yes, this is a deviation from local Greek experience, but when you're in the Marina it seems rude not to indulge in a classic luxury meal.
The steakhouse is dark and moody: a similar vibe to Gaucho. It ticks all the boxes for an extremely pleasant (albeit cookie cutter) steak dinner.
The steaks arrive cooked just as you ordered them and generously seasoned. The side dishes are rich and indulgent and I highly recommend the creamed spinach which is a dream with a juicy ribeye. For those who like it cheesy (I know I do) the dauphinoise are for you.
Save your money on desserts which don't live up to the quality of the mains, opt instead for one of their cocktails which are excellent.
Tackle a Meze at The Taverna
If you went to Cyprus and didn't stuff yourself silly with a Meze, did you even go? The answer is no! Experiencing the sheer feast that is a Meze is a must when you visit, and I recommend the Meze Taverna as the place to do it.
You'll find it on a quieter street in Limassol. Book a table because it gets popular! The owner's first restaurant was actually in St Albans but in 1991 they brought their experience to Cyprus.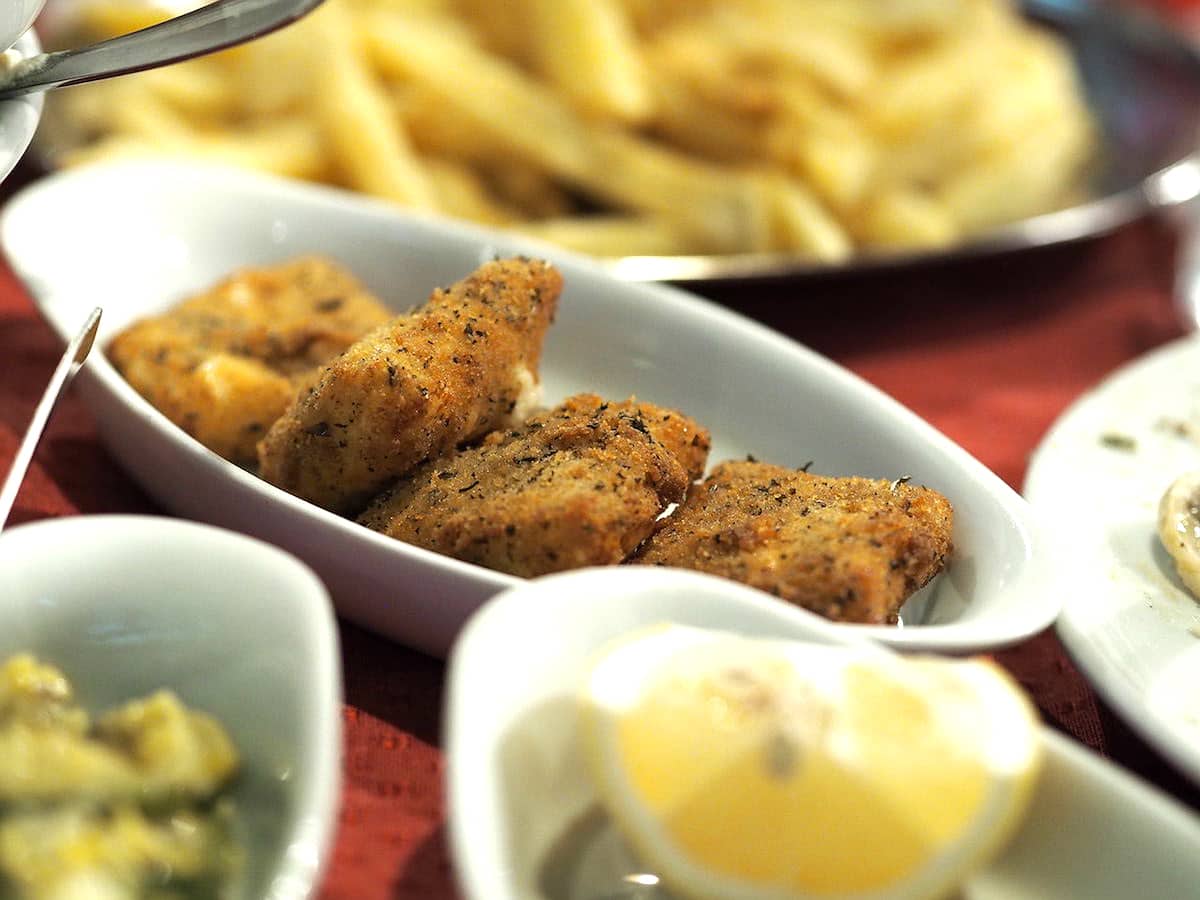 The meat meze offers a dizzying array of dips, sauces, pita bread, salad, chops, kebabs, meatballs, sausage, vegetables and cheeses. You'll have so much to eat that you have to stack plates for lack of room on your table! Arrive very hungry for a meze, leave very happy.
Don't Go All Inclusive
When I visited Cyprus as a child one of my lasting memories is of walking the strip in Limassol at dinner time. The street would be lined with restaurants with colourful neon signs, with fish tanks and with menus proudly displayed on a stand. Each restaurant terrace would be packed with diners and each one would have a cheerful owner waiting at the front to greet you as you walked by, willing you to come inside and eat.
All this was before the days of the All Inclusive boom and the modern comparison I witnessed this year was nothing short of heartbreaking. I had read how All Inclusive deals were harming local tourism, and here I saw first hand how many of my favourite restaurants had disappeared and the ones that remained had much quieter terraces. There were less lights and no one to cheerfully greet people from the streets. We learned from Restaurant owners that the hotels had stolen all of their business: so many holiday goers simply do not venture from their complexes.
Our holiday was spent at the Hotel Mediterranean: a large and comfortable four star which of course offered All Inclusive. We chose to board with only breakfast. Having done All Inclusive once in my life as a very young adult I will never do it again: I came away feeling like I hadn't got to know my destination at all. After all, I truly believe that one of the most important ways to experience a culture is through it's food.
So my last point is more of plea, to please support local businesses and experience something more than the four walls of your hotel when you go on holiday. Your custom means everything in areas that rely on tourism.
My Final Notes:
What we know as Turkish Coffee and Turkish delight is never, ever called this in Cyprus! The history on the island means that it is called Cyprus coffee and Cyprus Delight in the South.
Cyprus also seems keen to claim its own identity away from Greece; you'll notice that Greek Salad and Greek yoghurt is called Village salad/yoghurt.
Up in the mountains you are likely to stumble across numerous beautiful churches and monasteries. Be prepared for visits by keeping something long-sleeved in the car: shoulders must be covered.
It isn't unheard of to get a bit lost on the way back through the mountains… make sure you prepare for longer journeys and take lots of water and snacks with you.
The local beer is super refreshing, be sure to order yourself a Keo!