You know those life hacks that circulate the internet? And every now and again you come across one that makes you groan at how obvious it is? Well here's one of those in dessert form. This is a fun, low calorie and super cheap dessert, great for hot days or satisfying a sugar craving!
Froyo Lollies
Yoghurt of your choice
Toppings (sprinkles, chocolate shavings, fruit)
Wooden skewers
Greaseproof paper
You can use any yoghurt you like, I chose peach & apricot live bio yoghurt. To get started line a tray or plate with the greaseproof paper. Spoon a small amount (size of a 5p) of yoghurt onto the paper and place the wooden skewer on top, this ensures the stick is fully coated so your lolly doesn't fall off! Now dollop a spoonful of yoghurt on top of the skewer and gently shape into a circle.
Decorate with your choice of topping. You can use anything you like really! Sprinkles & chocolate for something more fun or frozen berries for an all natural dessert. Place in the freezer for 2 hours, then enjoy!
Told you it was painfully simple!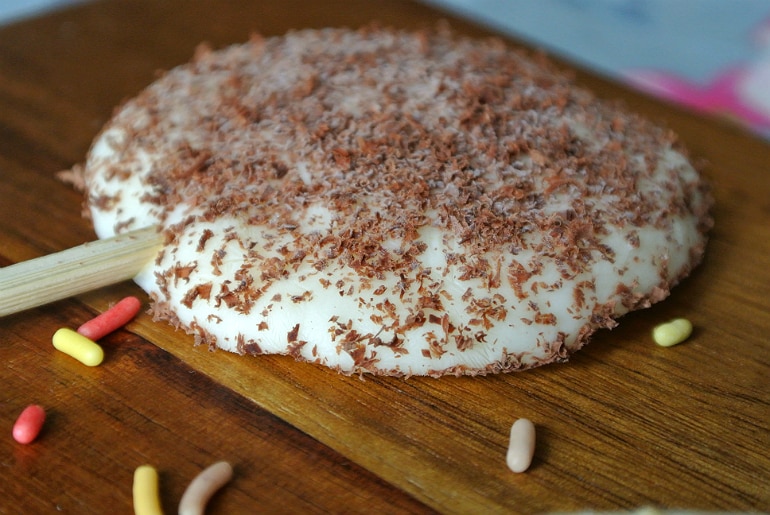 Perfect for making with kids, perfect for a girls night in… perfect for any one really! (Warning, these will disappear as fast as it took to make them!)