Oh Waddesdon… how beautiful thou art!

The manor put on an event themed around the historical 'Baron's treat' in the form of a big food festival. It sounded fun so I took my dear old dad for Father's day!
What a beautiful day for it as well! When the bus dropped us off I was really blown away by how much effort they'd put into the visuals, with the manor as the backdrop it's pretty damn impressive!
As with most food festivals there were the usual tasty subjects; your oils and chutneys and cakes and breads. But there was some particularly lovely artisans at this one, so I came home with a collection of business cards!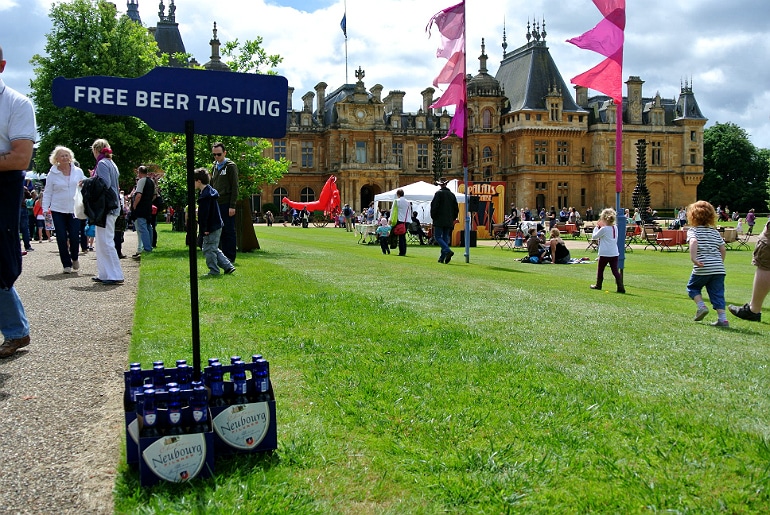 Lunch was British with a twist, with a street-food-style roast dinner and fish dogs (yes, fish dogs!)
(Turns out I'm not great at applying tartar sauce attractively)
As well as food the manor arranged loads of weird and wonderful (mostly weird) art attractions as well. This guy was my favourite…
"What do you do for a living?"
"Why, I carry around an inflatable lobster of course!"
Best thing about the day? It turned out to be free for National Trust members! Just as well, we spent triple figures on shopping!