Scotland is fast becoming my happy place. You know the old story of Town Mouse and Country Mouse? I'd say I was halfway between the two. For everyday living I'm Town Mouse through and through (as if I could live miles away from restaurants for a long period!) but the country is absolutely my go-to place for escapism and resetting. I suppose it is for a lot of people; there's something so very relaxing a about a good view huh?
Lucky for me, I have family in Scotland! Even better they live in the middle of nowhere on beautiful flatlands surrounded by mountains on either side. It's silent and mesmerising landscape which I savour, given that my view back home is of a car park…
We got insanely lucky with glorious weather, even warmer than it was back down South! So we all know what that means… BBQ! And making full use of my cousin's trampoline, of course.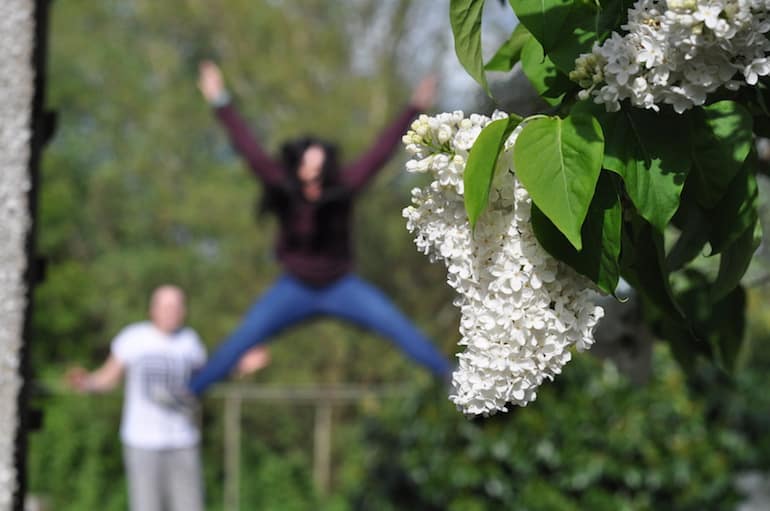 *skills*
My mum's first ever go on a trampoline (I know right?) was hilarious.
My stomach hurt from laughing so much! And all that bouncing around worked up an appetite.
This is a mega simple pasta salad with peas, sweetcorn, finely chopped onion and red pepper, oregano and a dollop of mayo. The side that goes with anything!
And mango salsa is becoming a staple of ours too: mango, de-seeded tomatoes, red onion, charred sweet corn, coriander and a dash of lime. Freshest thing you'll eat in the sunshine! Amazing piled into a burger too.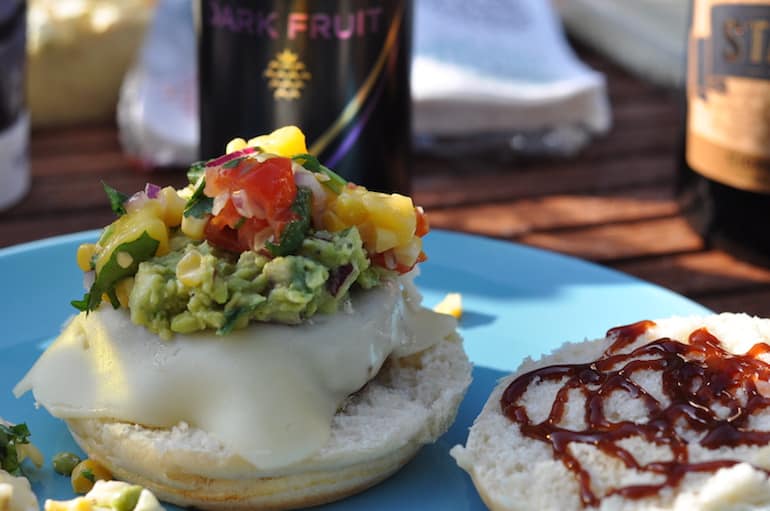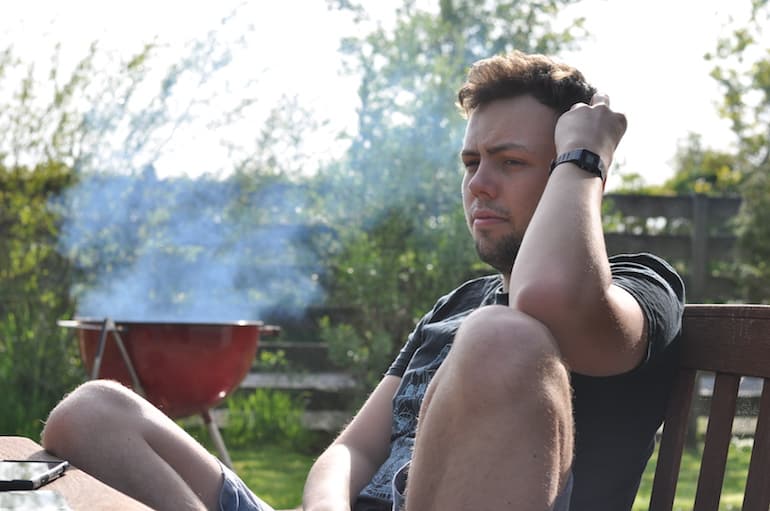 We ate in the sunshine listening to Bob Marley and drinking cider with no cares in the world. I was totally stuffed by the end of it so off we went for a digestion walk. The fields looked so lovely with the sun getting low in the sky.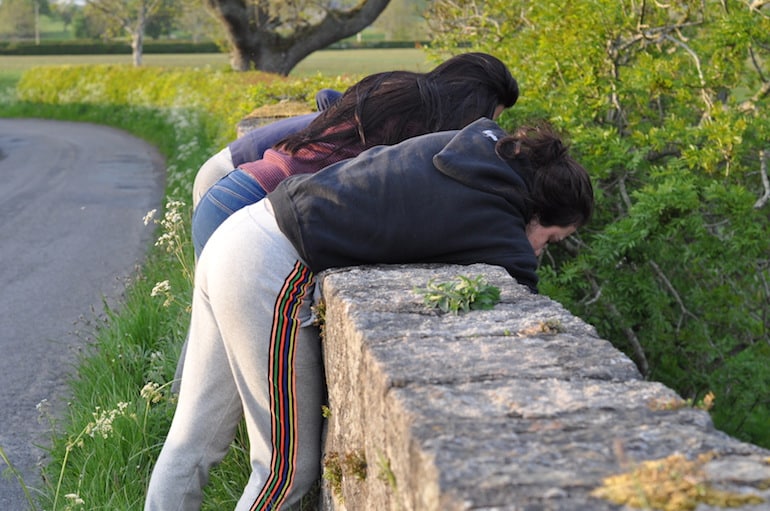 The BBQ had been stoked with logs and turned into a bonfire on our return and my dad had got out the giant marshmallows. You cannot say no to a giant marshmallow.
Is there anyone who doesn't love toasting one of these? It's got to be in the top ten best simple pleasures in life! Although one marshmallow sent me from stuffed to "Please send help."
Nothing left to do but watch the sun set over the mountains.
So basically I had a brilliant day with the fam. We live so far away and it can sometimes be years between seeing each other so I really savour these moments cooking and eating together. Back to basics, and definitely feeling reset.