It's that time of year when all those promises of, "We need to catch up!" and, "We must go for a drink soon," that you've been making throughout the year need to be made good. I don't think a single one of us says these things without good intentions, sadly the more boring and responsible aspects of life often get in the way!
Where I live, your options for evening catch ups are either full blown dinners or noisy bars. Neither are always ideal. When I was invited to Crib De Rib in Kensington I did have a little pang of sadness that there aren't more places like this back home.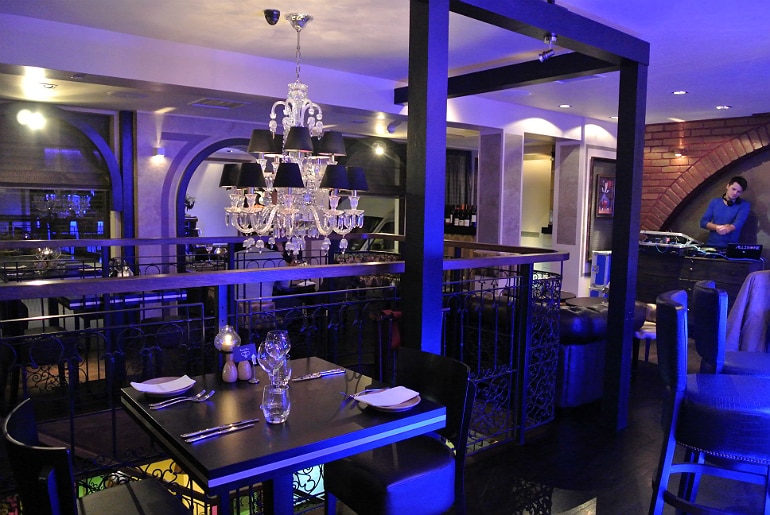 Crib De Rib is a cocktail bar and restaurant that launched in September. The restaurant is nestled downstairs whilst the bar, a fabulous glow of blue, is located upstairs with a mixture of seating and a small dance floor. We were there to experience the drinks: the cocktail list is very small but full of exciting names and mixes inspired by the mixologist's travels.
This is 'Heels in The City', a mix of vodka, Chambord, lime Juice, gomme Syrup, chilli bitters, fresh pink grapefruit & pomegranate juice. Personally I'm not a fan of 'big ice' in my cocktails, but I did like the presentation with the little bursts of fresh pomegranate seeds. This is actually a perfect cocktail for someone looking for something not too girly; it's got quite a strong and bitter flavour from the grapefruit which is ideal for more savoury palates.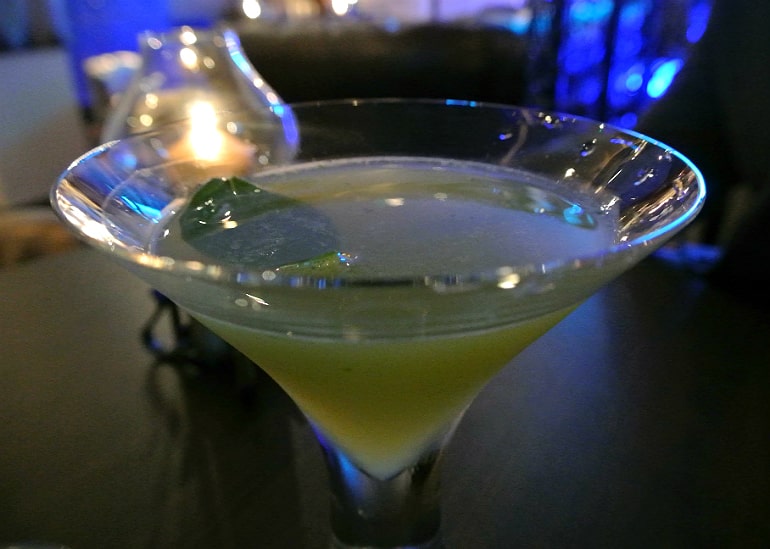 Mr YDS ordered a 'Bitches Martini' which was a lovely green with gin, fresh basil, St Germain liquor, gomme syrup, lemon juice & fresh cloudy apple juice. I think basil is a beautiful accompaniment to cocktails and this was no exception. Refreshing and fragrant.
After the first round Mr YDS' cousin who lives in Kensington came to meet us for a catch up, how fitting! She got stuck into the wine list, which again is small and exclusive, sourced only from Europe.
Next we ordered a platter of Xachapuri, a Georgian flat bread smothered in cheese. A hot and satisfying bar snack for sharing with your pals.
This 'Berryssimo' was Crib De Rib's answer to a daiquiri, mixing vodka, Amaretto, Creme de Mûre, raspberry & strawberry purée, lemon juice & cranberry juice into a very rich and fruity drink.
The Mojito Rojo was my last drink and my favourite, it's got two things I love: rum and ginger beer, but mixed with mint, lime and chilli to make a really interesting flavour. I loved the chilli! An icy cold drink with a confusing but pleasant hum of heat with every sip.
The cocktails are well balanced and fresh. The taste at times is subtle but there's a welcome absence of overwhelming sweetness or artificial flavour.
Honestly, I'm not sure if being so chilled out is the angle they're going for as the live DJ suggests otherwise, but it works! I really enjoyed Crib De Rib as a place to sit down, relax and loosen up without going totally wild. We happily sat catching up with each other for a good few hours, sharing snacks and stories and working our way through the cocktail menu. Much more sophisticated than screaming in each other's ears!