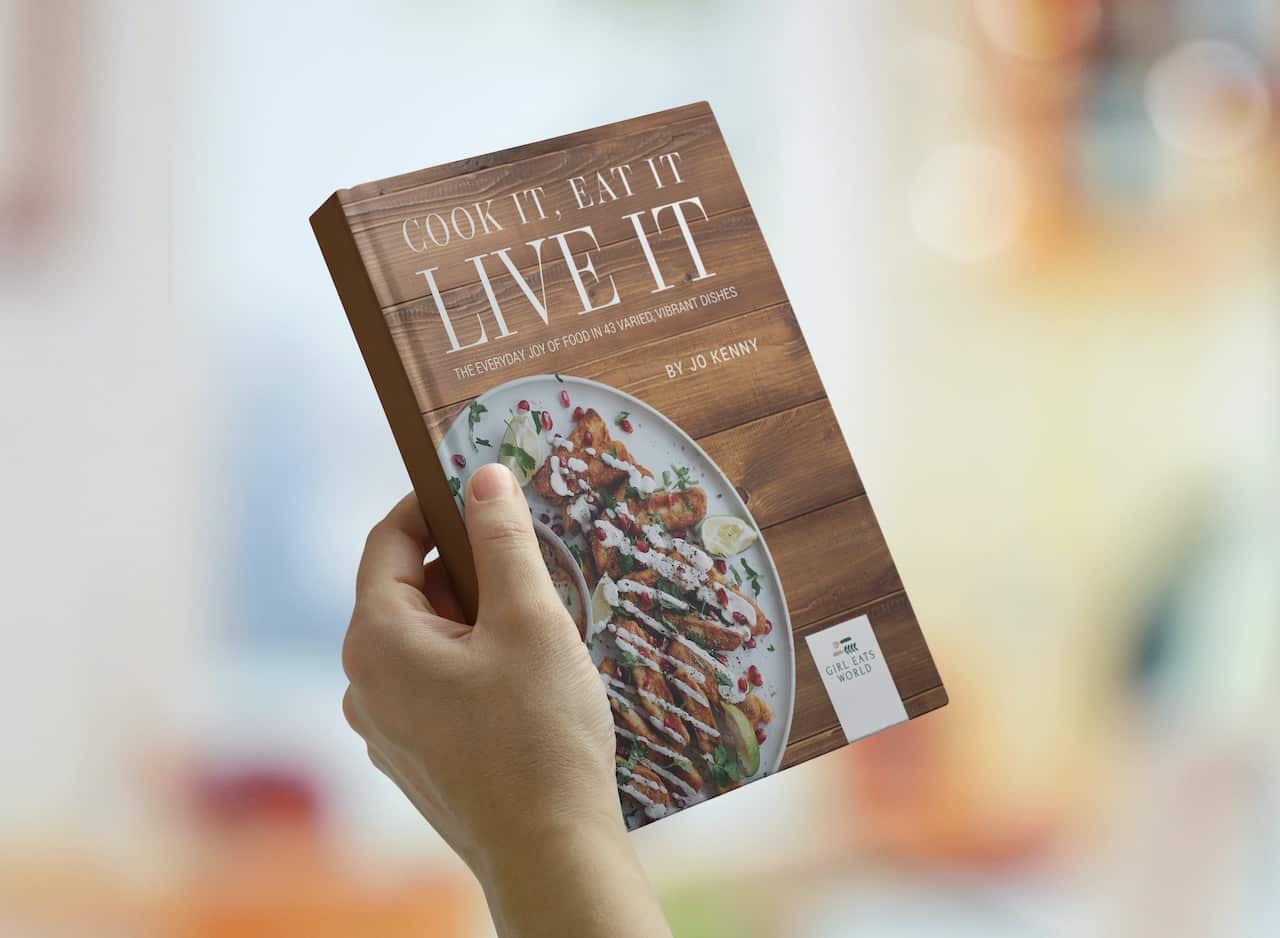 Hi everyone, I am absolutely delighted to announce that the big wait is over, and that you can now pre-order my book 'Cook It Eat It Live It' on Amazon.
I have began my journey to become a published author in 2019 and after many many hours of writing, cooking and photographing meals I am delighted to begin launching the finished product!
Pre order now from just £2.99
Available in hardback, paperback and ebook – to suit whichever style you love the most.

Release Date
My book will release in hardback, paperback and ebook on 8th April 2022. That means it will be delivered to you just in time for the Easter break – perfect for meals with family and loved ones.
What's in the book?
My first cookbook includes a vibrant and varied collection of recipes inspired by both travel and family ties to the UK, Japan, Guyana, the Caribbean.
This delicious collection of every day recipes satisfies appetites for light bites, indulgent dinners, fresh sides and delicious desserts. You'll find a spectrum of dishes from rich, earthy flavours to fresh aromatics giving you meals to enjoy year round. All recipes are firm favourites in my own household and cooked regularly, there's even some wonderful recipes by my husband! This is family style, every day inspiration to ensure no more boring dinners.
Recipes are punctuated with stories of travel, food inspirations and a personal philosophy of enjoying food unapologetically. Cook it Eat it Live it is about finding happiness in the little things and injecting some joy into every day life through wholesome, exciting meals.