As if we've been married one year! It has absolutely flown. I maintain that the second a time machine is invented I'm going back to Myres Castle 2017 and reliving that spectacular day.
For our first wedding anniversary Q won best husband ever award by surprising me with a trip away for the weekend… despite us agreeing we weren't going to do anything given everything else we have on at the moment! I packed an overnight bag and was driven in the direction of Bristol…
We were right at our destination according to the sat nav but all I could see was that we were in a tiny village, at which point I guessed he had booked and AirBnb. But then we turned an unassuming corner near a beautiful church, and all of a sudden we were cruising down a grand driveway to a very grand, unbelievably tucked away castle; Thornbury Castle.
Opening up the heavy wooden door to Reception we were met by a suit of armour (I named him Larry) and a beautiful hallway clad floor to ceiling in dark wood panelling. We were taken to the tower where our room was located; two floors above where King Henry VIII stayed. Thankfully we only had overnight bags because I can't imagine how you would get luggage up that spiral staircase! My knees were burning by the time we reached the top, but the reward was the most incredible, medieval room that felt like stepping back in time.
It was huge! Some walls were laid bare with the original castle stone and some were clad in opulent yellow fabric panelling. Our bed, a flamboyant four poster, was the largest in Europe. How cool is that? Obscenely wide; we soon learned that if Q laid at one end I could roll four times before getting to him!
Our bathroom was just as large and quirky, with a fireplace in the shower (impractical and yet I enjoyed it) and the centrepiece of all things being the toilet, which was as close as you're going to get to sitting on a throne. I can confirm that draping your arms over armrests as you go about your business is as close as one can feel to King Henry VIII.
Exploring The Grounds
After running around our tower room discovering everything there was to see and poke and open, we ventured out into the grounds of Thornbury Castle.
The lady who had checked us in encouraged us to explore the expansive estate and told us that we were free to wander wherever we pleased within the castle, so long as a door to a room 'had no name'. Sounds like something from a fairytale right? Sure enough, there were doors that were blank and doors with named crests upon them.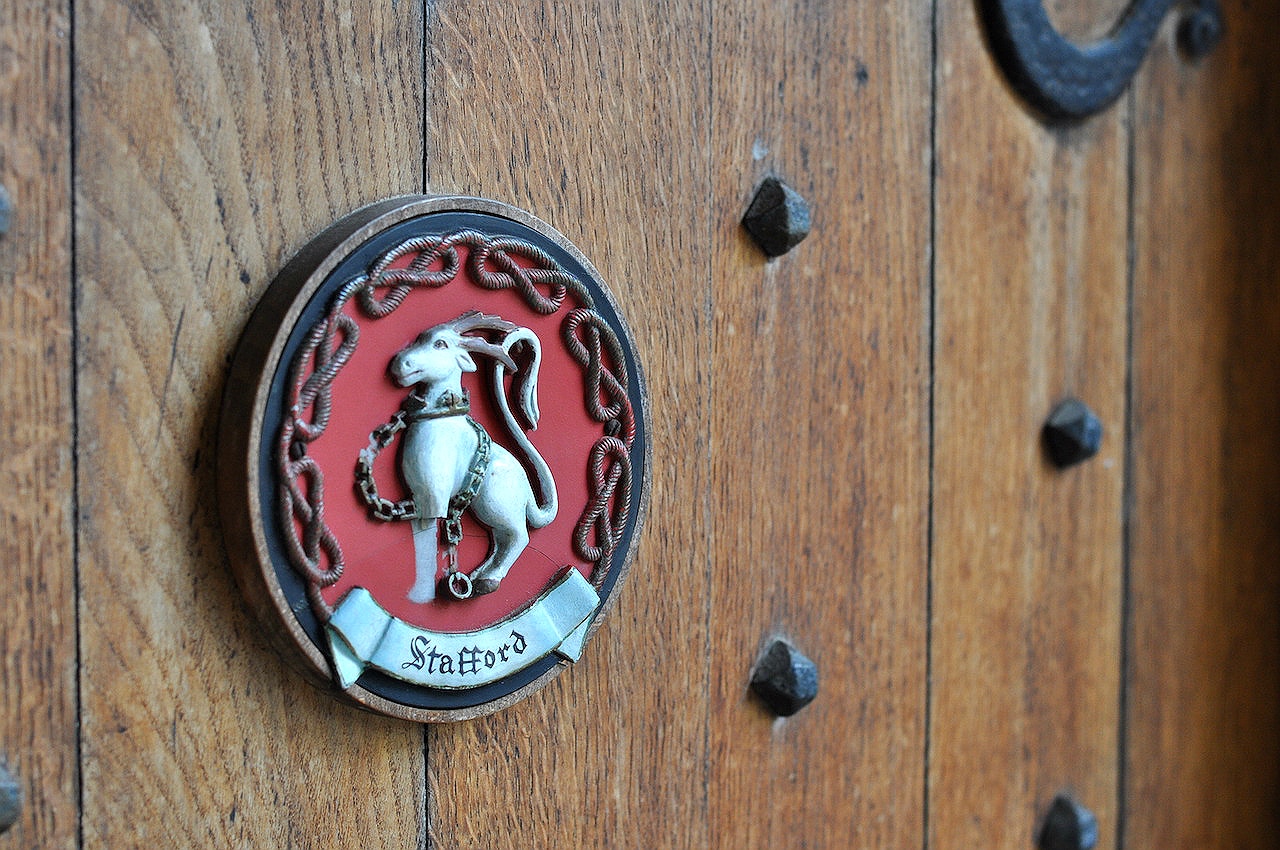 Inside and out, I noticed an abundance of knot details, which I thought looked like pretzels and I turned into a game of 'spot the pretzel' during our stay. They're everywhere! Woven into fabric, carved into fireplaces, cast in iron upon doors…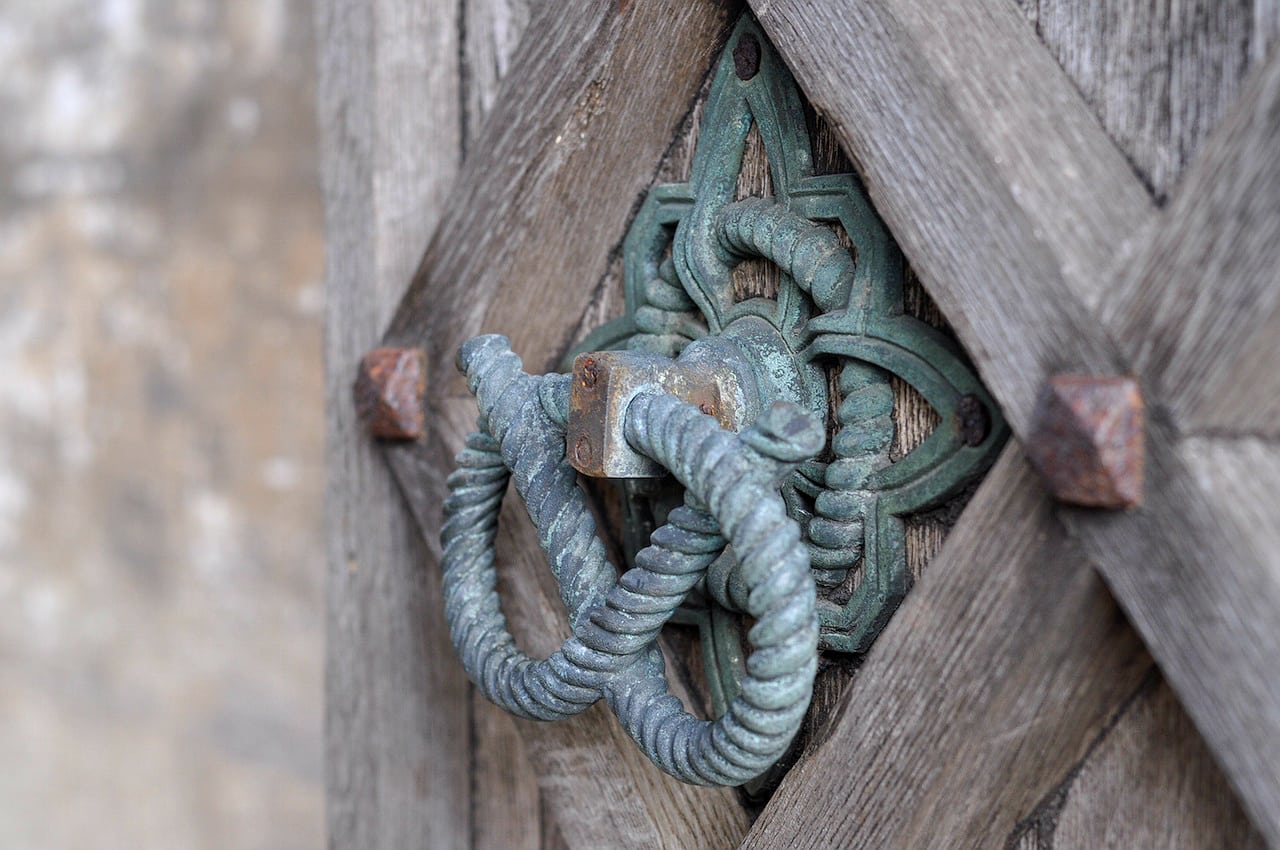 The grounds are like something from The Secret Garden. Bordered by beautiful stone walls with ivy and foliage creeping along them, full of secret doorways, all lovingly tended.
(Our room was right at the top of that tower. The best view in the whole Castle!)
Like any ancient British property, the grounds are a labyrinth of nooks and crannies and gardens within gardens. We found courtyards with statues, wildflowers and sculpted yew trees. Even on a grey October day it was all incredibly romantic. I couldn't believe we got to stay here.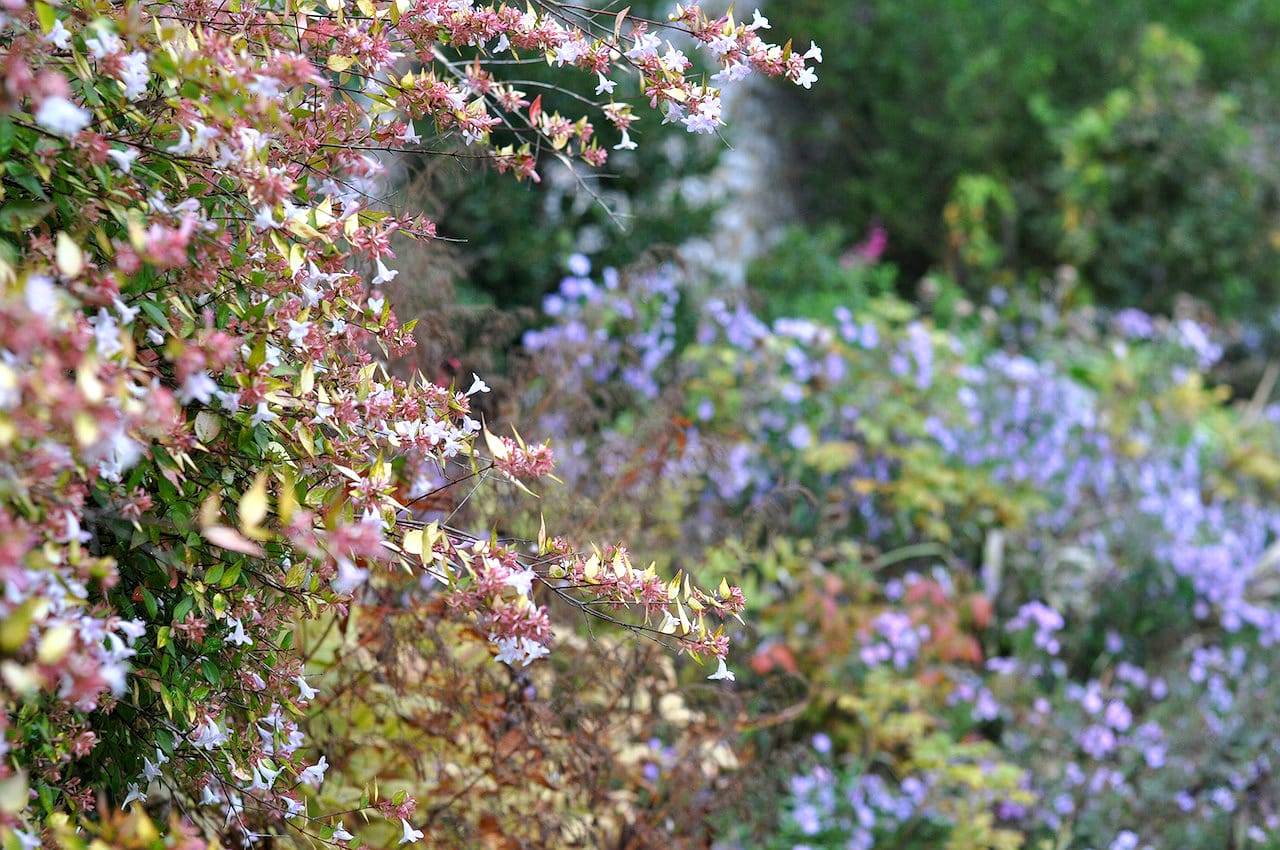 I fell in love with all of the beautiful doors of Thornbury Castle. See, it really is the Secret Garden!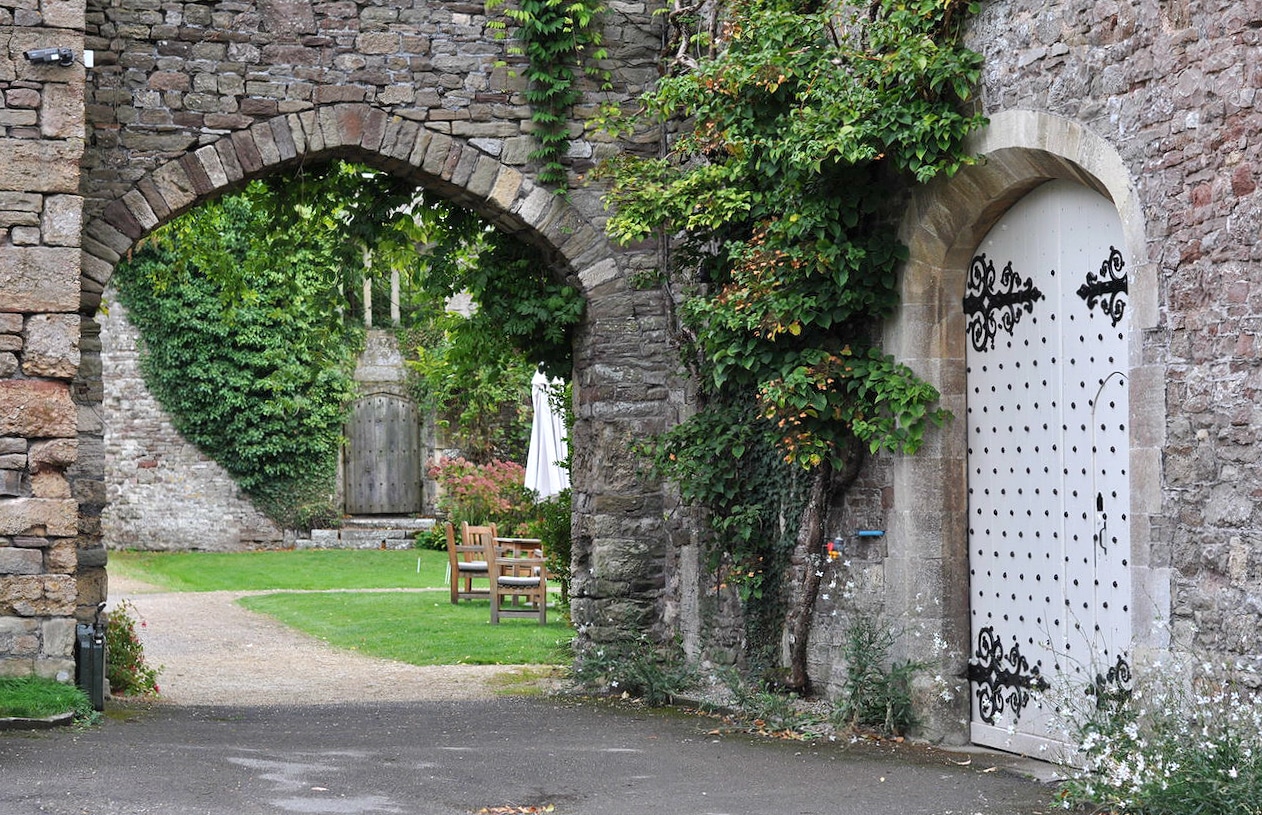 My heart <3
Flora and Fauna
Among the beautiful, dreamlike gardens of Thornbury Castle we found ourselves in the courtyard, heading towards a totally different setting in the form of the Castle's very own vegetable gardens.
…Where we made some friends!
How cute that there's a personality profile for each chicken? You can roam the different vegetable patches and wander in and out of the greenhouses. It's all very quiet, wholesome and soothing.
A Cosy Evening
Quite possibly my favourite thing about our stay was the drawing rooms. So many times I have visited beautiful stately homes and toured the luxurious rooms… all roped off of course; all sprinkled with those polite 'Please do not sit' signs.
At Thornbury Castle you are not an onlooker: you are immersed. It is so refreshing. You can sit where you please. And where I please, is by a library of old-fashioned books and a giant stone-framed fireplace. I was bitterly disappointed on discovering a beautifully carved chess set that I couldn't remember how to play. Chess in front of the fire in these surroundings would have been perfect!
Time moves slowly here. Quietly. I spotted a guy sat in an armchair gently swirling his glass of wine and nothing more. He looked unbelievably content.
We sat during the late afternoon, and when night arrived the fire really came into its own. Thornbury Castle dates back to the 10th Century and I cannot believe that you get to stay somewhere like this; free of red ropes and do not sit signs. This is a must visit for lovers of old architecture and history. Sat among carved stone and grand portraits with my husband of one year enjoying a glass of red wine was just perfect.
(Spot the pretzel)
Fancy a Stay?
It's perfect for couples and escapism from busy lives.
Pack a block heel. Stilettos will not be friends with the cobbles, spiral staircases and deep pile carpets.
Bring a book. There are plenty to choose from but it's the perfect setting for that one you've been meaning to read.
Pack cosy pyjamas. Ancient buildings can get a little draughty!
Learn chess. (So I can live through you!)
Buy some eggs in the morning from the little shed shop in the vegetable garden.
Enjoy a bath with lovely the Elemis products provided in your room.