Happy Easter Sunday! If by some chance you've not yet had enough of chocolate, here's some show and tell…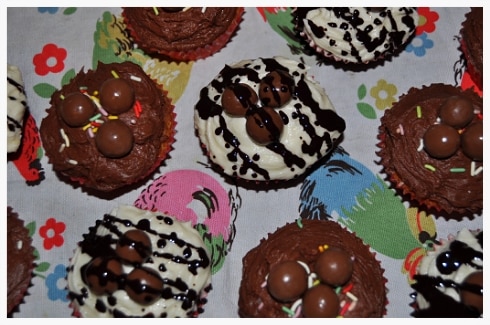 classic vanilla cupcakes, one half topped with chocolate butter cream frosting, the other with vanilla and drizzled with dark chocolate.
I had planned to put mini eggs on my cupcakes, but after hunting high and low across Milton Keynes it seems there's a mass shortage. Stock more next year supermarkets!
Reckon we can munch the lot before work on Tuesday?