There are two camps of hangover: those that need to be starved and those that need to be fed. Luckily I spent the weekend with a lovely bunch of like-minded girls who fell into the latter camp.
Following a day of gallivanting around in the London heat and a night of flailing to bars in the London rain we all woke up a little worse for wear! This was a job for breakfast to fix!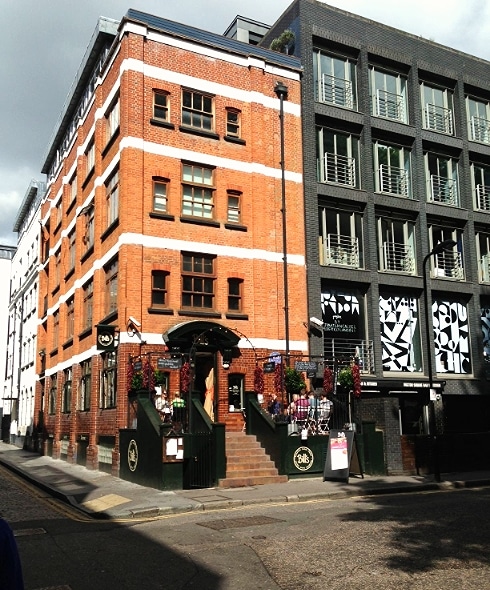 Bill's is one of those little success stories of an independent that hit the big time but managed to maintain the love and personality of a self-started business. We piled into their branch at Hoxton Square and glued ourselves to the menu.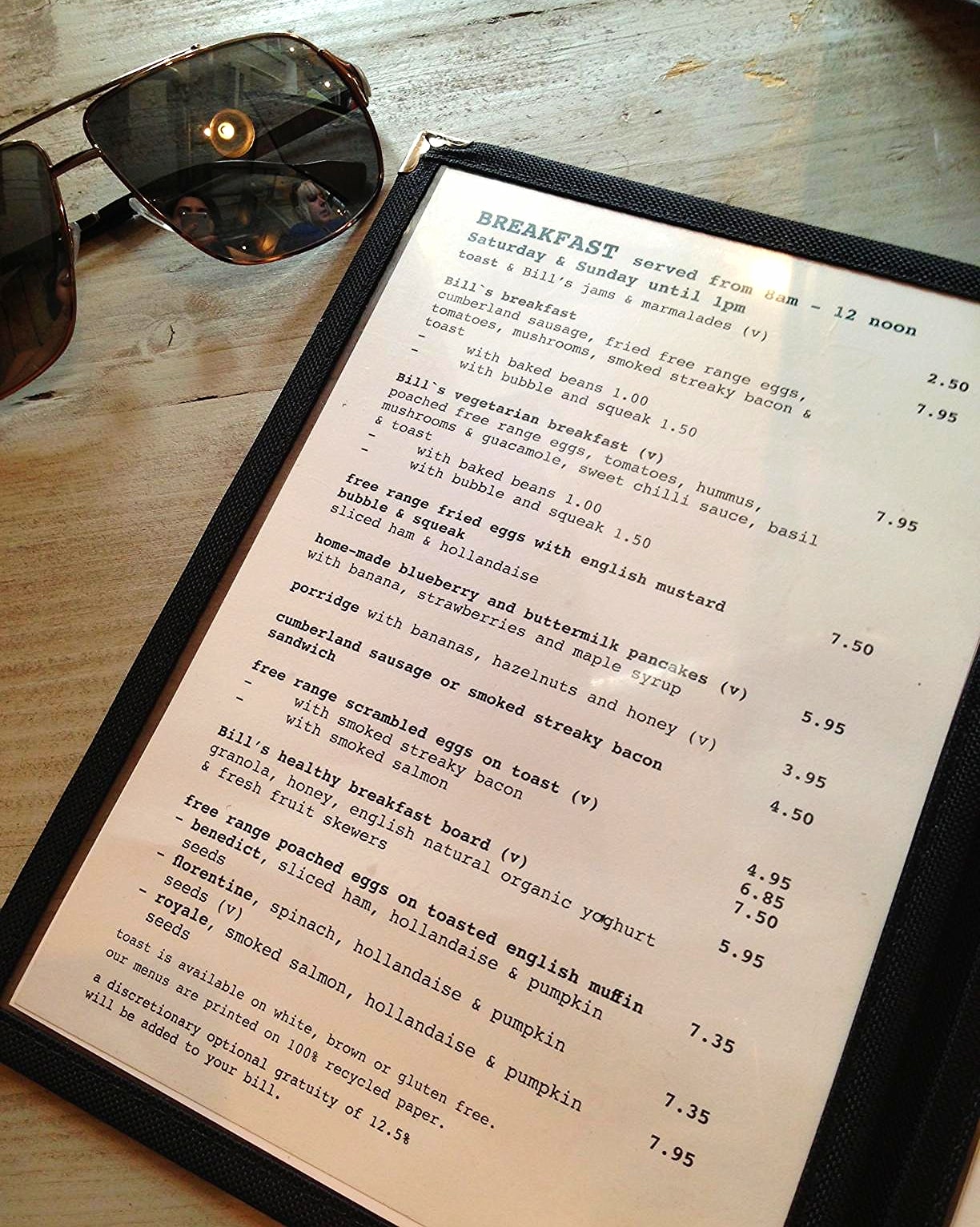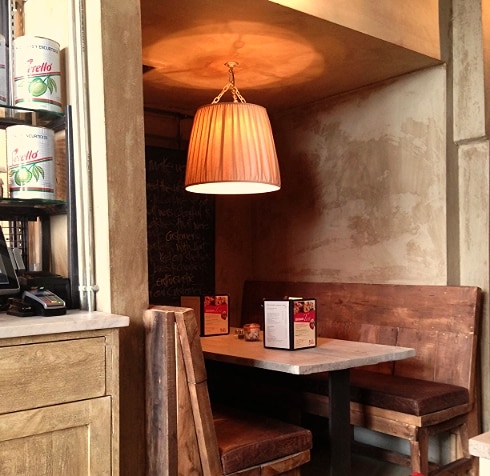 As you can see, us girls were in clear need of a hangover cure! Call me a stereotype, but nothing soothes me more the morning after than a nice cuppa. I was a little overjoyed when the waitress plonked my very own, personal tin kettle in front of me. So very much tea (London tea at that) for just £1.25!
Sat by near to the kitchen I could see an array of delicious, fresh and beautifully presented breakfast dishes rushing past. Nothing was going to sway me from the fry up though… except pancakes? No. Definitely the fry up.
Have you ever seen such a fresh, good looking fry up before? It's not greasy and undignified, instead it's thoughtful and sophisticated. That little glimmer of shame you feel when eating a greasy spoon? Definitely not present when eating this.
How adorable are those little sausage balls? They were so tasty and again, rather than being greasy they were just perfectly juicy. Hidden under those eggs are a delicious layer of mushrooms, tomato and thick white toast.
Perfectly cooked eggs always make my day; there's something incredibly satisfying about pricking the yolk and watching it run down onto the plate. Now, about those pancakes I debated ordering…
My next door neighbour at the breakfast table couldn't resist them, and oh wow if I wasn't just the teensiest bit jealous! Lovely, fresh fruit on top as well as soft, squishy blueberries cooked into the batter as well. Mission accomplished: ten considerably perkier girls!
Bill's says on their website that they serve fresh, seasonal, smile-on-your-face food. I couldn't agree more with that description. I smiled and mmmm'd and happily jigged through every bite. The freshness of the food and the beautiful decor of the restaurant certainly helped heal this hungover soul!
Blog Fodder
Among these girls are some great little blogs, check them out!
The Bun Fight
House of Herby
Burgers In My Belly
Colourful And Cullinary
Aldo In Wonderland
A Perfect Masquerade
The Hammer Timez