Happy birthday to me, happy birthday to me! That's right, another year older *Groooan*! You know what's a better kind of groan? The kind that you make after forcing in a pudding you really didn't have room for. Birthday gluttony here we come! When I was driven into Woburn (looking quaint and beautiful as ever) last weekend I expected to pull up into the car park of a certain restaurant I love… but instead we drove past it. Soon we were instead pulling up outside the warm and inviting Black Horse, a yellowy glow pouring through the windows.
We stepped inside and were hit with a wall of chatter, music and fire, which we joined for a while with a nice cold cider. Always a good way to ease into dinner! The Black Horse is long and narrow and the restaurant is located towards the back, away from the music and merriment. Here the vibe is just as lively, but more cosy.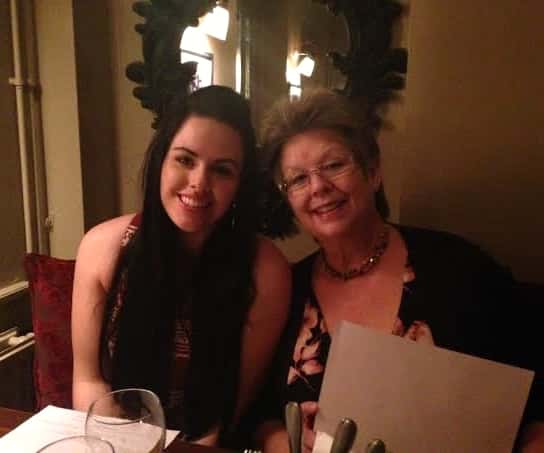 Perusing the menu in the candlelight it was interesting to see gastro pub food with a few unorthodox options. The steak cuts for instance, rather than familiar fillets & sirloins, were replaced by rump cap & T-bone. We nibbled our way through olives and a warm mini loaf whilst deciding our courses, both are deliciously fresh and I thoroughly recommend for calming impatient appetites..
My starter was a no brainer in the end: cheese! I am such a sucker for cheese starters and the smoked Applewood croquette jumped out at me. Doesn't that just sound incredible?
Let me tell you, it was. A very generous crispy parcel filled with velvety soft, oozy cheese. This was just heaven; the Applewood had that perfect level of flavour without being overpoweringly rich. Crunchy walnuts and cold, mellow chutney made a great partnership.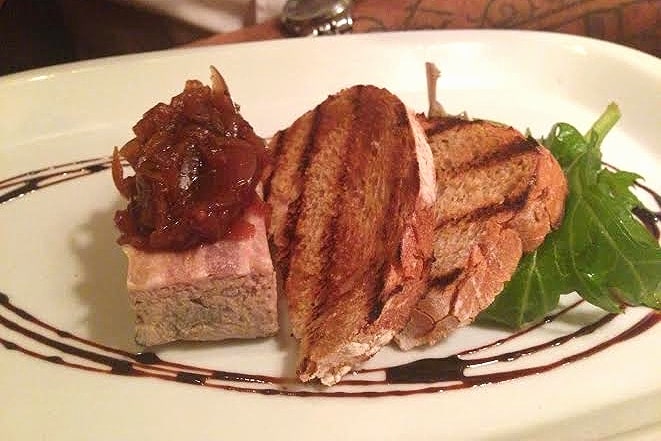 Another winning starter was the pork & rosemary terrine. I loved the presentation of this one.
Main courses was very much battle of the pies and it took a lot of deciding between them. Two at the table chose the chicken pie served with bubble and squeak.
I had to have a taste, and found the pastry was especially good. They looked gorgeously rustic with that deep brown colouring, inside they were generously filled with chunky chicken pieces and a lovely rich gravy.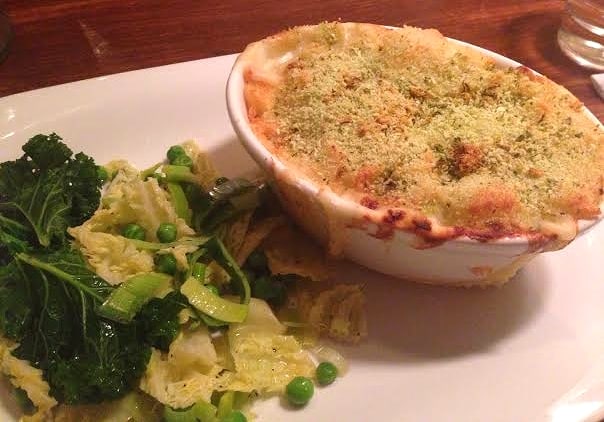 I had eventually chosen the smoked haddock & prawn pie, with a parsley crust and winter greens. It was a good while after this arrived that I could judge it's flavour, because this pie was hotter than the Earth's core! Lots (and lots and lots) of blowing later I was enjoying big flakes of fish in a creamy sauce with equally smooth, herby mash. Very comforting! Lovely greens too, a nice change to be able to say that!
Pie polished off, but enviously glancing the sweet dishes passing by, I took one for the table (because no one else would step up) and ordered a pud… with extra spoons. I veered away from my favourite, sticky toffee pudding, in favour of curiosity of the spiced apple and caramel trifle.
It came in trendy jar form and I delved in for perfectly poached apple slices in lashings of cream. This didn't pack quite the decadent punch I was hoping for but it was lovely and light, which made a refreshing end to the meal.
I had a great night at The Black Horse. The building is full of character and the menu, in replacing a few favourites, reflects the same individuality.