Easter is coming! Already, I know. As if the years don't pass by fast enough nowadays (what's up with that?) there's an early Easter this year ambushing us unawares!
Last year I was on a strict diet for a hen do abroad so I had the saddest little Easter with not a chocolate in sight. This year I'm making up for it!  I've been looking at lovely Easter gifts that are a little different the usual line up of eggs you find at the super markets. Chocolate after all comes in so many glorious forms!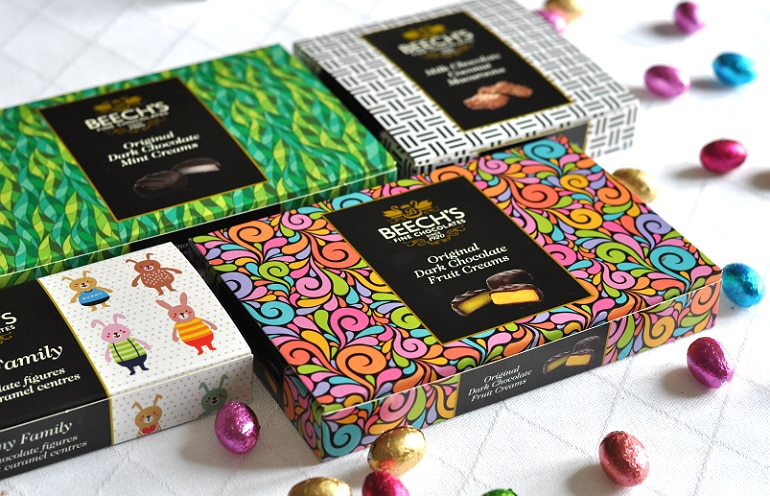 Beech's sent me a selection of their chocolates to try. Mint creams, fruit creams, coconut macaroons.. all in bright and beautiful boxes!
Their fruit creams are wonderful; if you're the kind of person who rummages for the orange and strawberry dreams in the box of Quality Street, these are your thing. A coating of dark chocolate stops them from being sickly and it's a fun surprise what flavour you get.
Best of all? The caramel bunnies! They're so cute!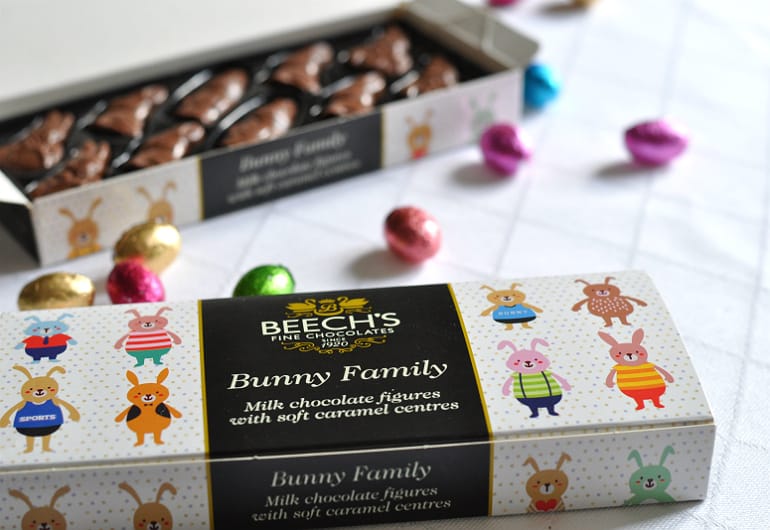 All the chocolates have got that nice, traditional vibe. Vintage souls will adore these; I know my grandma would go mad for the mint creams! She's not getting the caramel bunnies though, they're mine.